Bradley Cooper Offered Role In Derek Cianfrance's 'The Place Beyond The Pines'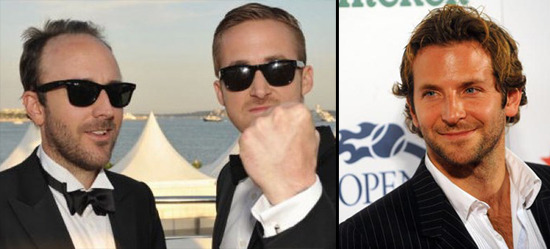 Well, well, Bradley Cooper really is everywhere today. There's the possibility that he'll play Lucifer in Paradise Lost, and a report that The Hangover, Part II is going to be huge. (Duh.) But this is the interesting part: Derek Cianfrance is putting together a film called The Place Beyond the Pines — we first heard about this last year — which will bring him back to set with his Blue Valentine star Ryan Gosling. And the other big role in the film has been offered to Bradley Cooper.
Variety has this news, and the trade's recap of the script offers us a little more info than we previously had about the story:
Gosling will portray a professional motorcycle rider who turns to bank robberies to support his newborn son, but when he crosses paths with a rookie police officer — the role Cooper is being lined up to play — their confrontation spirals into a generational feud.
That complements what the director said about the film, which he co-wrote with Ben Coccio fueled partly by inspiration from Jack London, earlier this year,
I have a film called The Place Beyond the Pines, which is all about fathers and guns, and it has motorcycles and guns in it.
It's kind of an epic movie. It takes place over a couple of generations and it's kind of a crime story, kind of a mystery. I've had people tell me they feel like its 'The Deer Hunter' meets 'The Godfather.'
As with so many other projects, distribution rights will be sold at the upcoming Cannes market, and if things go well there the film will shoot this summer. As for Bradley Cooper, while I've scorned the idea of him taking the Paradise Lost role, I'd be really interested to see what might happen if he worked with a director like Derek Cianfrance. Is this my dream casting for this movie? No, but I think it might work — his energy could even turn into a real asset for the film, beyond marketability.