Wes Bentley Cast In 'The Hunger Games,' More Tributes Too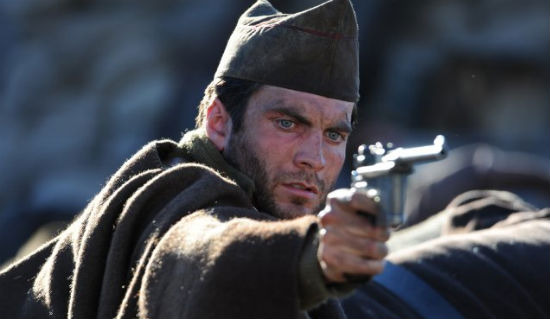 We've spared you the latest two Hunger Games casting updates this week in hopes that one of real substance would come along to tie them all together. That break has come. Wes Bentley, best known for his breakout role in American Beauty, has been cast as Head Gamemaker Seneca Crane in director Gary Ross's adaptation of the Suzanne Collins novel, The Hunger Games. It's a small but significant role, as Bentley's character controls the titular fight to the death. He helps to choose what obstacles each tribute has to face, how they're ranked and ultimately, he makes the climactic decision that sets up the two sequels.
Also joining the cast are unnamed tributes from Districts 7 and 8. District 7 will represented by Sam Ly and Leigha Hancock while District 8 features Samuel Tan and Mackenzie Lintz. Read more about these roles after the jump.
Lionsgate announced the news of Bentley's casting, as well as the new tributes, on the Hunger Games Facebook page.
The role of Seneca Crane was rumored to be offered to Woody Harrelson, which would have been a radical departure from the younger, dapper Bentley. Crane's character is never truly defined in the book and is really more about looking a certain way. That's not a knock on Bentley, just a reason why he's better than the softer-looking Harrelson. Actually, though John C. Reilly is rumored to be up for the pivotal role of Haymitch, Harrelson would be awesome in that role. We'll have to wait and see.
So, to recap your major Hunger Games castings (not including all the tributes) you've got Jennifer Lawrence playing the lead role of Katniss, Josh Hutcherson playing her partner in crime Peeta, Liam Hemsworth as her best friend Gale, Paula Malcolmson as her mother, Willow Shields is her sister, Elizabeth Banks is caretaker Effie Trinket and we're still waiting on the all-important roles of Haymitch, Cinna and President Snow. Gary Ross is putting together an awesome cast. I can't wait to hear more.