'Iron Man' Co-Writers Hired For 'Tomb Raider' Reboot; Will Tell Origin Story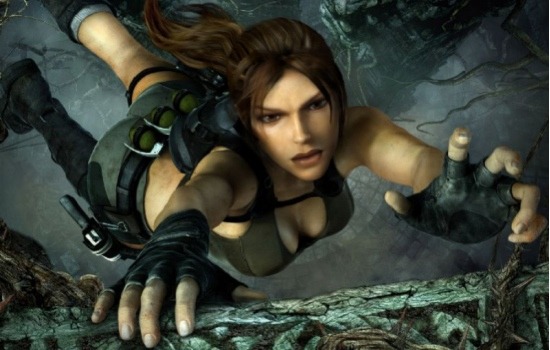 The next puzzle has been solved on the long road to a 2013 Tomb Raider reboot. Graham King's GK Films got the big one out of the way in March when they announced they'd acquired the rights to the franchise from Square Enix, which had previously been at Paramount. Next up, writers needed to be hired, and that's just fallen into place. Mark Fergus and Hawk Ostby, both credited writers on Iron Man, Children of Men and the upcoming Cowboys & Aliens, and will attempt to craft an "origin story for Lara Croft that solidifies her place alongside Ellen Ripley and Sarah Connor in the pantheon of great female action heroes."
Deadline broke the story of Fergus and Ostby's hiring and The Hollywood Reporter ran that statement that the film will be an origin story.
There are two major issues with this. First, the initial success of Tomb Raider was never about how Lara Croft became such a bad ass. She just was a bad ass, much like Ellen Ripley and Sarah Connor. Though each of those characters grew into themselves over the course of Alien and The Terminator respectively, we never really saw what made them tick. The films just presented impossible circumstances that forced them to make violent and heroic choices. Would you ever want to see a movie about Sarah Connor that didn't include Terminators? A movie about Ellen Ripley that didn't include Aliens? Of course not. We like Lara Croft because she can shoot guns and solve puzzles, we don't care how she gained those skills. An origin story sounds like it could be Wanted meets the first 20 minutes of Indiana Jones and the Last Crusade for two hours straight. Don't get me wrong, that stuff is fun, but it's also a side note informing a larger story. Fergus and Ostby will have to figure out a way to tell an origin while also giving us the character we love.
The second issue, posed by Deadline, is Angelina Jolie. Jolie starred in two Tomb Raider's for Paramount and her casting was a master stroke. To us, there was no one else who could play that role. Not only was she perfect for it, she also happened to be one of the most bankable actresses of the time and an award winner. Rebooting a female action franchise that already starred someone of Jolie's stature is a near impossible task. Is there really a star out there who can not only follow in those footsteps but make us forget Jolie?
Those are the issues facing not only Fergus and Ostby, but the producers as well. Do you agree?