Lisa Cholodenko May Direct 'Alexander And The Terrible, Horrible, No Good, Very Bad Day'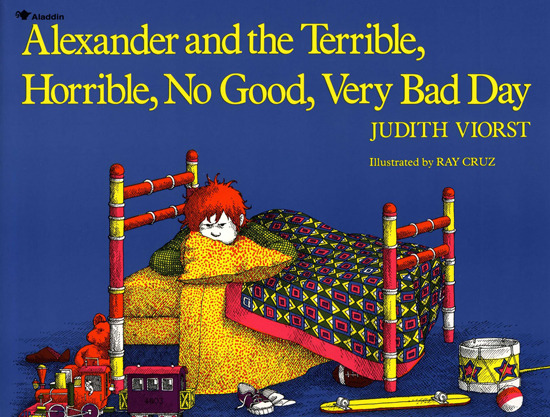 Lisa Cholodenko (High Art, Laurel Canyon) won an Oscar nomination for her direction of The Kids Are All Right, but since the end of last year the only project to which she has been really attached is a simmering HBO show about which we know very little. Now she is reportedly in talks to direct a very unexpected project: an adaptation of the kids' book Alexander and the Terrible, Horrible, No Good, Very Bad Day. Variety says the director is working on a deal with Fox; Shawn Levy's company and the Jim Henson Company are also producing the film. Rob Lieber is scripting based on Judith Viorst's book; he has no produced credits, but he scripted the Septimus Heap adaptation that is also in development.
The film would be live-action and possibly the first of a short series, as there are two more books that follow Alexander's story. This first story is pretty much exactly what the title implies — here are the basics:
"I went to sleep with gum in my mouth and now there's gum in my hair and when I got out of bed this morning I tripped on the skateboard and by mistake I dropped my sweater in the sink while the water was running and I could tell it was going to be a terrible, horrible, no good, very bad day." So begin the trials and tribulations of the irascible Alexander, who has been earning the sympathy of readers since 1972. People of all ages have terrible, horrible days, and Alexander offers us the cranky commiseration we crave as well as a reminder that things may not be all that bad. As Alexander's day progresses, he faces a barrage of bummers worthy of a country- western song: getting smushed in the middle seat of the car, a dessertless lunch sack, a cavity at the dentist's office, stripeless sneakers, witnessing kissing on television, and being forced to sleep in railroad-train pajamas. He resolves several times to move to Australia.
Ignoring the possible franchise aspect for now, this is a book that could turn into an enduring family classic. Then again, it could be just another in a long line of tepid translations of well-vetted kids' material. Having Lisa Cholodenko direct would be a move that might push it towards classic status — or at least 'good' — but we'll wait for confirmation on that, as well as some casting news, before jumping to any conclusions.