DirecTV Launches ShortsHD, A Full Time Short Film Channel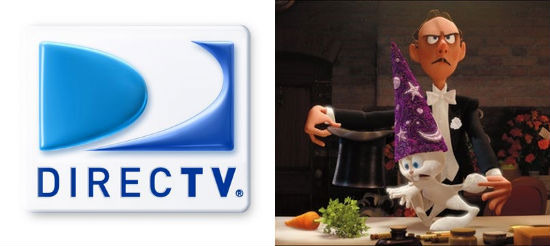 Whether it's at film school or in their backyards growing up, many filmmakers get their start making short films. In the past though, with no real outlet for those films to be seen, they were largely regarded as a minor stepping stone towards eventually making features. Things have changed. Technology has gotten better, cheaper and knocking out a 15 minute movie seems infinitely more manageable than a longer one. Plus, with sites like YouTube making it so much easier to share and digest shorts today, not to mention major companies like Pixar pushing the format, the short film seems to be evolving into more than just a go between. To that end, Thursday DirecTV is adding a channel solely dedicated to short films: ShortsHD.
ShortsHD is already on Dish Network and AT&T U-Verse but DirecTV is there biggest addition yet. It's put together by Shorts International, described as "the world's leading short movie entertainment company with the world's largest movie catalogue dedicated to short movies." The channel features will feature "Academy Award winners, high quality CGI animation, International Film Festival awardees, and cinematic gems from around the globe." Here's the official press release:
Shorts International, the world's leading short movie entertainment company, has announced the launch of ShortsHD on DIRECTV.Featuring celebrities from the big screen and highly regarded filmmakers from around the globe, the network will launch today. ShortsHD can be found on channel 568, and will be available to DIRECTV customers who subscribe to the HD Extra Pack. In addition, a variety of the most popular short movies will be available in a dedicated VOD channel (channel 1568).The network brings a daily film festival into the living room with a premier every night. The massive ShortsHD catalogue features Academy Award winners, high quality CGI animation, International Film Festival awardees and cinematic gems from around the globe. Short movies are scheduled into 30 and 60 minute themes, such as comedies, musicals, documentaries, thrillers, dramas and animation.Short film is the only recognized movie category not widely available on U.S. television today.  "Short Films are growing in popularity and we are excited to help increase the visibility for this great art form, while also giving our customers even more quality HD programming to choose from," said Toby Berlin, vice president Programming Acquisitions, DIRECTV.ShortsHD is the first and only high-definition movie channel of its kind. It has experienced significant growth since its US debut in 2010. The launch on DIRECTV comes on the heels of a highly successful theatrical release for "The Oscar ® Nominated Short Films of 2011" and distribution growth for its television networks in the U.S. and Europe. With the addition of DIRECTV, the network is now available to over 40 million homes worldwide."Short movies are addictive. The audiences are passionate and growing", said ShortsHD Chief Executive, Carter Pilcher. "We're excited to bring the world of short movies to DIRECTV subscribers". Pilcher recently lead efforts to create the first annual Short Film Awards this year, highlighted by a lifetime achievement award for John Lasseter, the two-time Academy Award®-winning director of Pixar Animation Studios.Shorts International also recently partnered with Movies On Demand to bring the feature presentations of the Oscar ® Nominated Shorts 2011 to VOD with major operators last month and has built a steady revenue stream from e-commerce platforms such as iTunes. ShortsTV operates in France, Belgium, Turkey and Luxembourg. Negotiations on behalf of ShortsHD were led by HotHouse Media.
Though the channel already exists on some of the smaller providers, I hope it continues to expand. Not only will it be a great place for young filmmakers to gain exposure, but it'll be nice to pop on the TV and watch a full movie in the span of just a few minutes.
Do you have ShortsHD? Will you be watching it?