Rachel Weisz Is An Evil Witch In 'Oz: The Great And Powerful'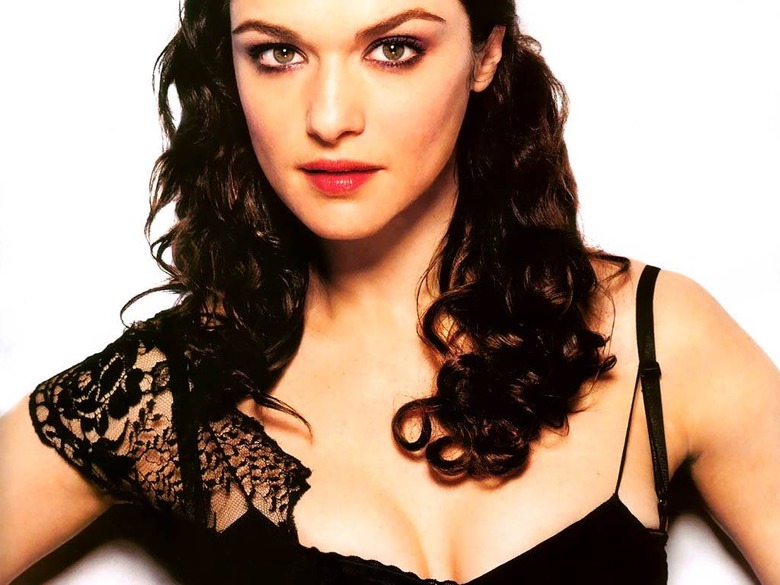 Sam Raimi's semi-prequel to The Wizard of Oz has a villainess. Oz: The Great and Powerful already had James Franco set to play the man who becomes the wizard, and Mila Kunis as the witch Theodora. (Spelled 'Theadora' in today's trade break.) That character has an evil sister, Evanora, and that is the role that Rachel Weisz is now negotiating to take. THR echoes the plot description we've had for a while, which goes like this:
James Franco portrays a fast-talking snake oil salesman and illusionist who flees a traveling circus and winds up whisked away in a hot air balloon by a tornado to Oz where he must face off against real magic and the sisters battling for control of the land. Theodora starts out as a good witch, alongside her beautiful sister Glinda, but after her sexual advances are jilted by Franco's salesman, she's convinced by Evanora to switch sides and help her older sister rule Oz.
So that leaves Glinda to cast — that being the character who survives to be the Good Witch of the North in The Wizard of Oz. (The Mila Kunis character — spoiler! — becomes the Wicked Witch of the West.)
Olivia Wilde, Amy Adams, Kate Beckinsale, Keira Knightley and Rebecca Hall have all been said to be on a shortlist for the remaining two sisters in the wake of casting Mila Kunis as Theodora. We don't know who was testing for Evanora, and who for Glinda.
And giving the fate of the two sisters that show up in The Wizard of Oz, might we surmise that Rachel Weisz won't meet a very good fate in this movie? She is the villainess, after all. But might she also have a reversal of disposition at some point, especially if Theodora ends up hateful? Possibly, but in the meantime I hope we get to enjoy a good bit of big evil scenery chewing from Rachel Weisz, who doesn't really ever play this sort of character. Sounds like fun, really.