Casting Bits: William Petersen In 'Seeking A Friend At The End Of The World;' Bokeem Woodbine In 'Total Recall;' David Boreanaz In 'Officer Down'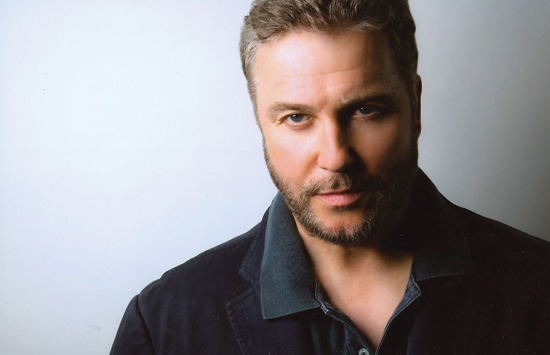 William Petersen has always been a bit careful about choosing work, and now that he's gone from CSI, he's looking at features once more. He's in Tony Kaye's Detachment now, but that's his first feature since 2000. Now he is negotiating to join Seeking a Friend at the End of the World, which already had the odd pairing of Steve Carell and Keira Knightley. Along with him come Adam Brody and Rob Corddry.
Lorene Scafaria (writer, Nick and Norah's Infinite Playlist) wrote and will direct; the story picks up when an asteroid threatens to end life on Earth. The main character is "a man whose wife leaves him amidst the ensuing panic, prompting him to seek out his high school sweetheart, who yearns to be with him when doomsday arrives. Knightley plays the female lead, a neighbor of Carell's character who accompanies him on a romantic road trip to find her." We don't know the roles that Adam Brody and Rob Corddry will play. [Variety]
After the break, Total Recall gets a new player, and David Boreanaz takes another role.
Bokeem Woodbine has become the latest addition to Total Recall, which already features Colin Farrell as Quaid, a new version of the character played by Arnold Schwarzenegger in the 1990 film. Bokeem Woodbine will be Quaid's best friend and big brother stand-in.
Len Wiseman is directing from a script by Mark Bomback and James Vanderbilt. [Variety]
Finally, there's a new indie for David 'Angel' Boreanaz. He's had an intermittent feature career since breaking out in Buffy and Angel, but most of his time for the last few years has been spent on the just-renewed Bones. But while he's got time off from that show he's going to appear in Officer Down, to be directed by new filmmaker Brian A. Miller.
The rest of the cast is solid: Stephen Dorff, Dominic Purcell, Stephen Lang, James Woods and AnnaLynne McCord. John Chase wrote the script, which blends a slightly metaphysical angle with what might be a thriller of sorts: "When a doctor and security guard dream at night, their dreams consist of what the other person did during the day. They meet when the security guard murders his wife, is then hit by a car and brought into the doctor's emergency room. Boreanaz will play a humorless and ambitious rival detective to another cop played by Dorff." [Deadline]