Lizzy Caplan, Kirsten Dunst, Adam Scott And Casey Wilson To Star In Will Ferrell-Produced 'Bachelorette'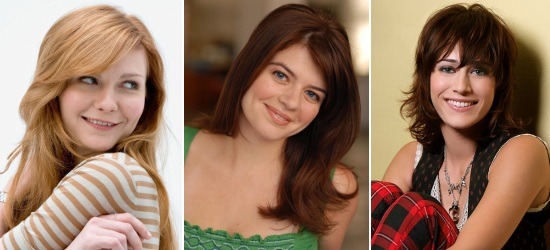 The Paul Feig-directed Bridesmaids won't be opening until next weekend, but it looks like Hollywood has already taken notice of the wedding-themed female-driven comedy's mainstream appeal. Kirsten Dunst, Lizzy Caplan, Adam Scott and Casey Wilson have just signed on for Bachelorette, an indie comedy produced by Will Ferrell and Adam McKay that sounds like it could be the next Bridesmaids. Read more after the jump.
THR describes Dunst's character as a "crisp and severe" frenemy type, but the character that really intrigues me is Caplan's "Playboy Bunny body with a Larry David mind." The "Playboy Bunny body" part sounds like show business as usual, but I can't think of a ton of female characters who have what could be described as "a Larry David mind." Caplan's already proved her comedic talents in work like Mean Girls and Party Down, so I'm really looking forward to seeing what she'll be able to do with her character.
The $3 million project is still securing financing, but if all goes well, shooting will begin in New York City this summer. Expect some more casting announcements and a title change sometime in the near future — Bachelorette is apparently just a working title.
I'm honestly thrilled to see another female-driven comedy in the works. While male comedians like Seth Rogen, Jason Segel and Jonah Hill have hit it huge in mainstream comedies, equally talented female comedians like Caplan and the Bridesmaids gang have trailed woefully behind in the "fame and fortune" department. It's great to see projects like Bridesmaids and Bachelorette that could help close that gap. Now, if only we could get away from that persistent wedding theme...
Discuss: Plus, Adam Scott! How awesome is he?