'Fast Five' - What Did You Think?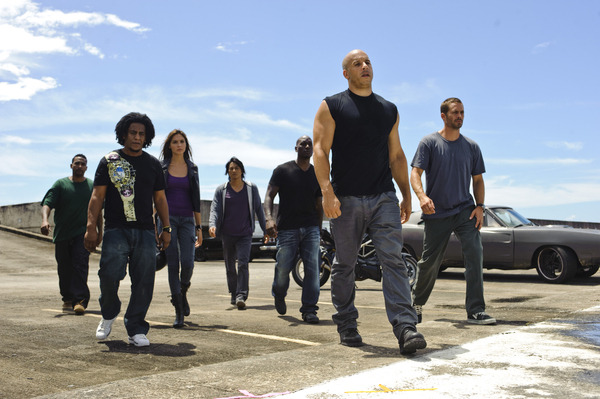 I was pretty skeptical when I heard that director Justin Lin would be making another Fast/Furious film. While Tokyo Drift was solid, Fast and Furious was lifeless and dull (though that didn't stop the latter film from making a boatload of cash upon its release). For Universal, a studio that's had a pretty rough past few years, the Fast/Furious franchise is the closest thing it can get to a sure thing. Right?
In my opinion, Fast Five, which is out in theaters today, is a shot in the arm for a moribund franchise. Not only does it trade on the nostalgia of reuniting virtually every character from the previous films, it also has action set pieces so audacious and ridiculous that they demand to be seen on the big screen (as if to emphasize this, the film is opening in IMAX theaters too).
What did you think of the film? Leave your thoughts in the comments below. Assume SPOILERS lie after the jump.