New Poster: 'Transformers: Dark Of The Moon'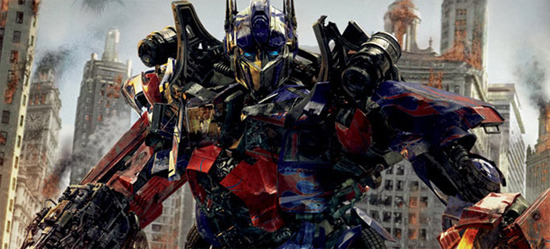 Yesterday the first full-length trailer dropped for Transformers: Dark of the Moon. Now the poster is here, and it packs everything into the frame: Optimus, destruction, a space ship, Shia, and the film's new leading lady. I don't think there's much more to say other than that you can see the whole thing after the break.
This is cut from the classic summer movie poster mold, but at least it isn't a glowing photoshop disaster on par with the X-Men: First Class sheets. In fact, it isn't bad at all; it gets across everything it needs to. I can't imagine anyone having doubts about what this movie has to offer, but after seeing this poster those doubts would be as obliterated as Chicago's streets in the film.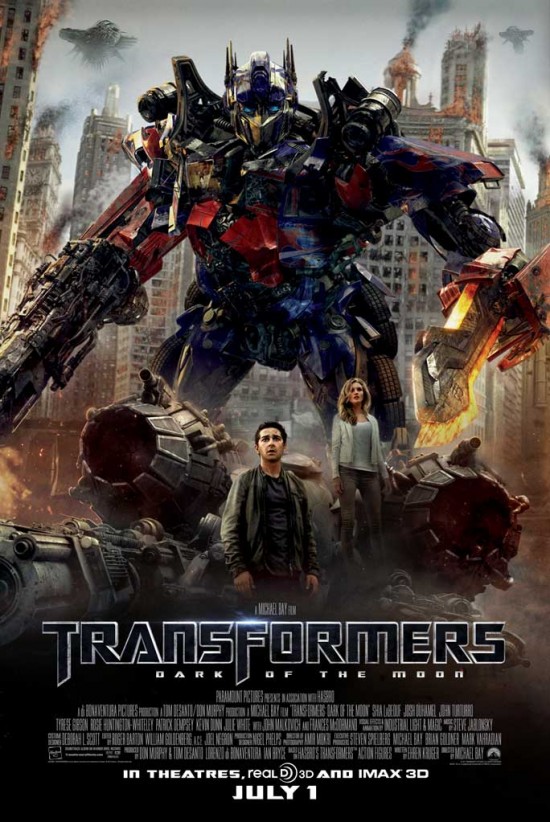 [Yahoo]