New Poster: Strange Cannes Entry 'Sleeping Beauty'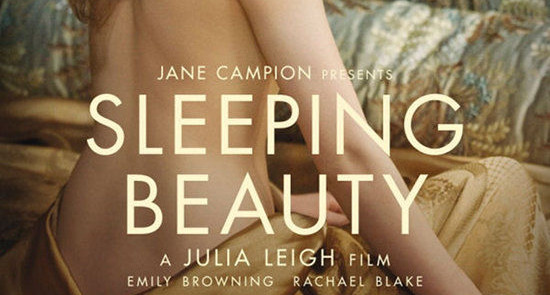 With this poster, the Julia Leigh film Sleeping Beauty continues to look like the arthouse alternate-reality Sucker Punch. Emily Browning stars in the movie as a student who becomes a prostitute specializing in an unusual service: she 'works' while drugged into slumber, and cannot remember her clients after they take advantage of her. The poster is a little bit American Apparel, a little bit Sofia Coppola, and quite pretty, but combined with the known plot and the look on Emily Browning's face, there's an uncomfortable undercurrent there, too. The trailer (embedded again below) is equally gorgeous and unsettling. Both are after the break.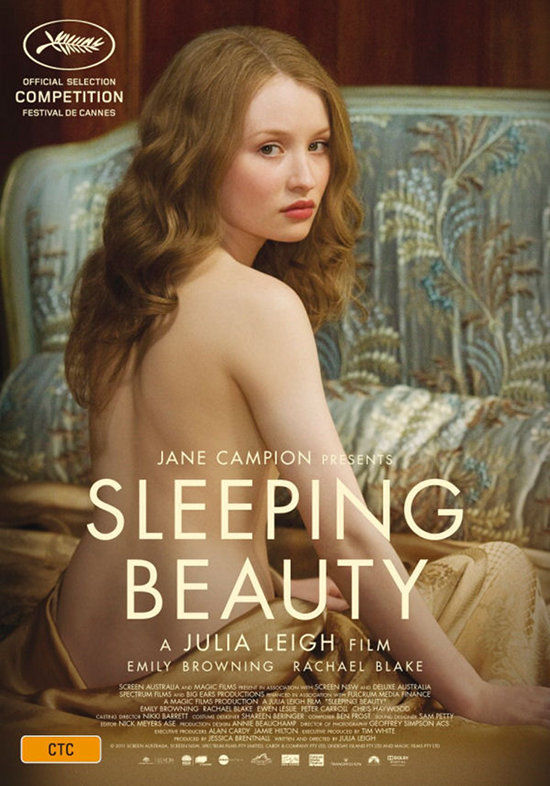 Recapping,
A haunting erotic fairy tale about Lucy, a student who drifts into prostitution and finds her niche as a woman who sleeps, drugged, in a 'Sleeping Beauty chamber' while men do to her what she can't remember the next morning.
The cinematography is by Geoffrey Simpson (The Navigator: A Medieval Odyssey, The Last Days of Chez Nous, Shine) and experimental musician Ben Frost (the man behind the unexpectedly captivating album 'Theory of Machines') is responsible for the music.
Here's the trailer once more: