DreamWorks And Warner Bros. Teaming Up On Martin Luther King. Jr. Biopic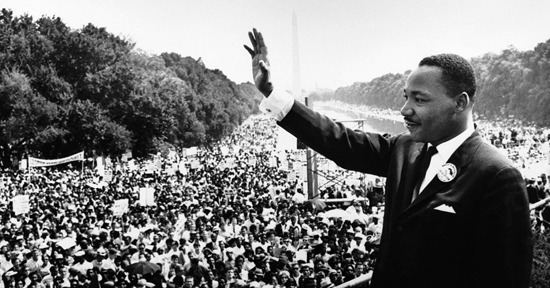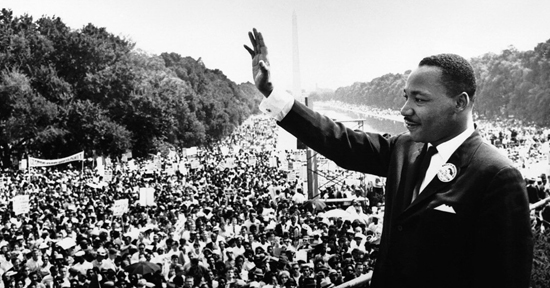 When Universal recently dropped Paul Greengrass's Martin Luther King Jr. film Memphis due to a rumored lack of cooperation from King's estate, it became obvious getting a film done about the civil rights leader was going to take a huge effort. Hopefully the combined resources of two studios might do the trick. The Hollywood Reporter is exclusively reporting that DreamWorks, which has the official life and intellectual property rights to King, as well as the cooperation of his family, is teaming up with Warner Bros., which has a well-researched script by Kario Salem (The Score, Mavericks), to make one mega film about the great civil rights leader. Read more after the break.
According to The Hollywood Reporter, because the Greengrass project, as well as a project called Selma with director Lee Daniels and star David Oyelowo attached, were having problems getting off the ground, both DreamWorks and Warner Bros. realized their independent projects had a better shot of getting a greenlight if they combined their efforts. One studio had the all important blessing of King's estate and the other had a script infused with three and a half years of research and interviews. Salem will be writing this new film, but with the new rights and blessing, he'll have to use his original script strictly as a building block for a new script.
There's no word on what specifically this story would entail – a full on, life to death biopic, a smaller slice of life, etc. – but because it has the blessing of King's estate, it's safe to say it probably won't have anything exceedingly controversial in it. One of the major reasons the Daniels and Greengrass projects, among others in recent years, have stalled is because King's estate has no problem putting their foot down if they think he'll be shown in any kind of negative light.
It's definitely a positive that this could be the first step to an authorized film about one of the greatest and important leaders in American history but even the best of them are not without skeletons in their closet. Here's hoping they let some of those into the film to provide a fuller glimpse into what made Martin Luther King Jr. tick.