'Transformers: Dark Of The Moon' Trailer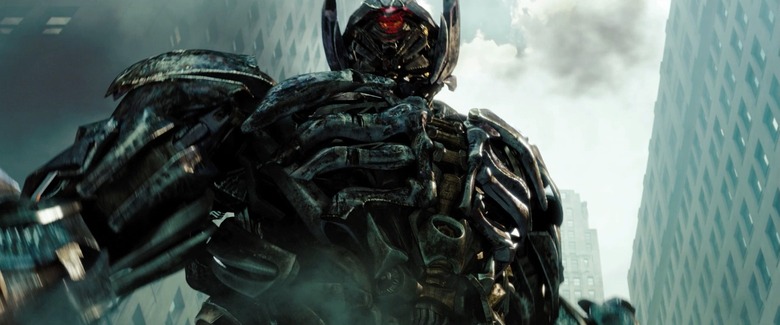 With the exception of the look at the film given to a few invited writers, we haven't seen any new footage from Michael Bay's Transformers: Dark of the Moon since TV spots hit for the Super Bowl and Daytona 500. In fact, we haven't seen very much footage at all in general. That changes now as the new, full theatrical trailer is here, and you can see it after the jump.
Watch the trailer in HD on Apple.
So, yeah. This trailer works. It delivers anything that someone with even a passing interest in the films could ask for: more robots, explosions, big-beat sci-fi, some shots that actually look like they were not composited in a blender, and even Optimus Prime talking to Frances McDormand. The part of me that was in line for the first show of Fargo on opening day is still trying to process that last bit. But ,OK, so far so good.
But the trailers for the second Transformers film were pretty good, too...
I want this to be big crazy popcorn fun. I want Michael Bay to knock his first use of 3D out of the park. Hell, I want him to make me like 3D, period. I might even be satisfied with a film that is only half as bad as Revenge of the Fallen. Will Dark of the Moon be that movie? I honestly don't know.
Check out the HD action at Apple.
The Autobots, led by Optimus Prime, are back in action, taking on the evil Decepticons, who are determined to avenge their defeat in 2009's Transformers Revenge of the Fallen. In this new movie, the Autobots and Decepticons become involved in a perilous space race between the U.S. and Russia, and once again human Sam Witwicky has to come to the aid of his robot friends. There's new characters too, including a new villain in the form of Shockwave, a longtime "Transformers" character who rules Cybertron while the Autobots and Decepticons battle it out on Earth.