Sony Animation To Develop 'Instant Karma' As Live-Action/CGI Hybrid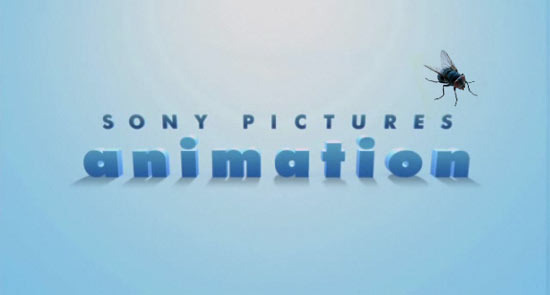 After being in development for almost a decade, Instant Karma is finally on its way to seeing the light of day. The project has just about run the gamut of movie studios, starting off at DreamWorks Pictures before moving on to Universal Pictures and Imagine Entertainment, and then eventually landing at New Line Cinema in 2003. They came very close to getting the film together, even going as far as to line up a voice cast that included Dwayne Johnson, Pierce Brosnan, Gene Wilder, Mira Sorvino and Eartha Kitt, among others. But the project kept getting picked up out of turnaround, and has now been acquired by Sony Pictures Animation.
So what is this mystery project that keeps generating interest among studios but can't seem to find a steady home?
The plot of the film, as detailed by The Hollywood Reporter, centers on a safecracker in New Orleans who finds himself reincarnated as a fly after suffering a near-death experience. Its title refers to what comes next: The more he performs good deeds, the sooner he's able to move up the food chain and turn into different animals, such as a frog, a raccoon and a dog. Realizing that this is the only way to get back his human body and to rejoin the woman he loves, he tries his best to keep up the good behavior.
Planned as a hybrid of live-action and CGI, the comedy fantasy project stems from an original script by Sky High co-writer Paul Hernandez, who is also attached to direct. (Apparently the decade-long wait hasn't deterred him.) Producing the picture are Ted Elliott and Terry Rossio, the screenwriters & producers of the Pirates of the Caribbean films.
Hopefully this will be the last time Instant Karma lands at a new studio, because I'm greatly looking forward to seeing what Sony Pictures Animation can do with the concept. Though they haven't been active for long, their third feature film effort — Cloudy with a Chance of Meatballs — was glowing proof that they're capable of creating startlingly witty and vibrantly energetic family films, and I'd love to see them continue the trend. (It may be some time before we see anything for the film though, since Sony Animation already has a couple of other projects in development, such as the kids fairy tale Muncle Trogg and the Robert Zemeckis-produced How to Survive a Garden Gnome Attack.)