Armie Hammer Ready To Ride As 'The Lone Ranger'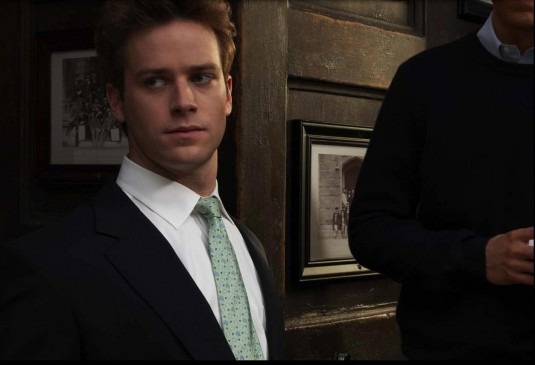 Gore Verbinski may have his second star to appear in The Lone Ranger opposite Johnny Depp's Tonto. Armie Hammer, who broke out big with The Social Network, co-starred with Leonardo DiCaprio in Clint Eastwood's J. Edgar and has been tapped for Relativity's Snow White, is in early talks to play the 'star' of this new look at one of America's big Western heroes.
Jerry Bruckheimer is producing the Gore Verbinski movie based on Justin Haythe's script. At first the notion of a new Lone Ranger seemed weird, but we've learned that this is meant as both an origin story (ho-hum) and an inversion of the old hero paradigm that defined previous screen incarnations of the character. Gore Verbinski said,
The only version of 'The Lone Ranger' I'm interested in doing is 'Don Quixote' told from Sancho Panza's point of view... And hence I was honest early on with Johnny that Tonto is the part. We're not going to do it [straight], everyone knows that story. I don't want to tell that story.
So Armie Hammer's Lone Ranger could be perfect. He's got that clean-scrubbed 'all-American boy' look, and could easily play many variations on a Quixote-like hero. He could be the idealistic buffoon, the driven and single-minded hero, or some other incarnation. He should also be a great foil for Johnny Depp. I'm currently picturing the Depp Tonto as a more grounded version of Jack Sparrow. It's not necessarily the most inspiring thing to think that one Verbinski/Depp teamup will lay the groundwork for this new one, but being realistic that's quite possibly how things will go.
And while Ryan Gosling is great, I like the idea of Armie Hammer playing this role quite a bit more. He might not be able to bring quite the same darkness to it that Ryan Gosling could have, but he'll be able to  [Deadline]