Paul Greengrass To Direct 'Travis McGee'?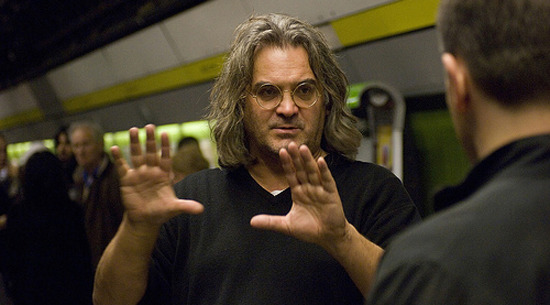 Paul Greengrass has a pretty interesting career — he tends to flip between overtly social/political films and more pulpy material, but even his action films have a level of political awareness. Lately he's had some trouble getting a movie made at all, with Universal passing on his MLK film Memphis, and the King estate reportedly not so much in love with the script. (The Memphis script isn't 100% flattering towards Dr. King, and DreamWorks already has a competing project in the works.)
So it looks like it might be time to flip back to the pulp material for a moment. The film Travis McGee, based on John D. MacDonald's novel The Deep Blue Good-By, has been riding the development cycle for the past couple years. Oliver Stone was a possible director, and since 2009 Leonardo DiCaprio has been attached to star in what is seen as a possible franchise opener. Now Paul Greengrass is now considering making it his own.
Deadline says that this is one of a efw projects the director is considering in the wake of the Memphis pushback, but that it is the most likely one. The original novel is the firsst of a 21-book run in which the character Travis McGee works as a salvage consultant to 'recovers' property for his clients; the first plot involves treasure hidden by a soldier after WWII.
The site also says that this, or another film, is likely to happen and then the director will return to the Scott Rudin-produced Memphis. Travis McGee might not work out because of scheduling with Leonardo DiCaprio, who is finishing J. Edgar then has The Great Gatsby lined up.
Another possibility includes the Brian Helgeland-scripted Here There Be Monsters, a Legendary Pictures film about "British naval officer John Paul Jones, who's wrongly stripped of his commission and is hired by a rich shipping magnate to investigate the disappearance of his merchant ships in the North Atlantic. Jones and his shipmates slowly realize that it's the work of a sea serpent, and they use unconventional yet visionary naval strategies to battle the creature and stay alive." Hoo boy. An easy sell, sure, but that really doesn't seem like Greengrass material.