'Troll Hunter' US Trailer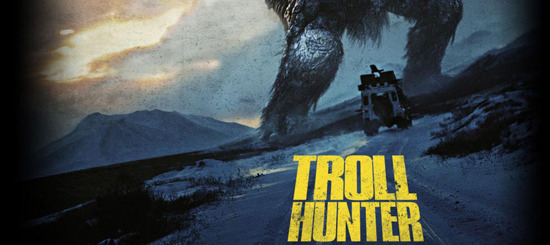 Magnet is getting Troll Hunter out to some US festivals — Tribeca, the Atlanta Film Festival and more — and now has a new short trailer for the movie about a student documentary team that seeks and finds trolls in the Norwegian countryside. The new trailer is brief but fast-paced, with a little rock and roll and a little operatic flair. Check it out after the break.
This is the new clip:
I still prefer the older trailer (embedded below) that proclaims 'the most important film of our time is Norwegian,' but this one definitely works. (It leaves out all the religious stuff, which is too bad.) This film has been high on my list since it starting making festival rounds last year, and it still looks like a great time.
Magnet will have the film available on May 6 on VOD and via services like iTunes, and it will hit some theaters on June 10.
Apple has trolls in HD.
Shot in a verite style, TROLLHUNTER is the story of a group of Norwegian film students that set out to capture real-life trolls on camera after learning their existence has been covered up for years by a government conspiracy. A thrilling and wildly entertaining film, TROLLHUNTER delivers truly fantastic images of giant trolls wreaking havoc on the countryside, with darkly funny adherence to the original Norwegian folklore.