New International 'X-Men: First Class' Trailers Very Briefly Show Sebastian Shaw In Action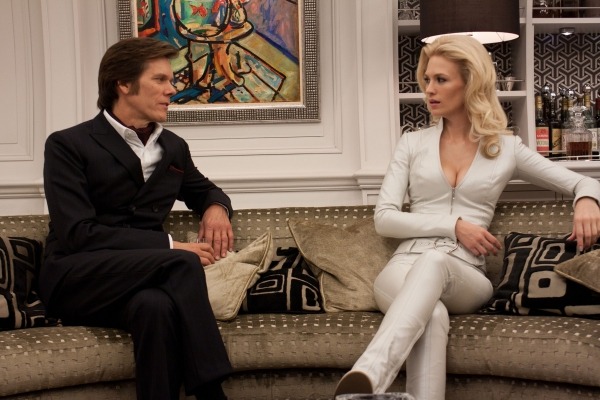 The past 36 hours have been part of what was  probably the slowest news cycle of the year, so why not throw out two more short trailers for X-Men: First Class? They're basically cut from the same mold as the one we saw earlier this week, with perhaps one or two glimpses of new stuff. Usually that wouldn't be notable, but one of the new shots shows Sebastian Shaw (Kevin Bacon) putting his powers into action.
If that's something you've been waiting to see, check out the first of two embeds that follow and wait patiently for the slider to hit the 1:01 mark.
Having seen this very brief clip of Shaw in action, fans will probably wonder exactly what he's doing. The classic version of the character was able to absorb and re-use kinetic energy. Essentially, you could try to beat the hell out of him and it would only make him stronger. What we see him manifesting here is something else entirely. But since we don't know the context for this particular shot, it is difficult to know exactly what is going on.
Earlier this week producer Bryan Singer spoke to IGN about the Hellfire Club, though his comment didn't really reveal anything about how Shaw works in the film:
The Hellfire Club is actually something that [producers] Lauren Shuler Donner and Simon Kinberg had mentioned to me early on. It's something that we had discussed years ago, to incorporate them into an X-Men film, but we never quite found a way to do so. So Lauren brought it up again and I thought great, because it again plays into the idea of them being underground. Because the whole idea of the Hellfire Club is that they are an underground club, and that's perfect because we're dealing with a time when the world doesn't know that mutants exist. What better villain element than one that exists under the surface of society? And to have the mutants intertwine with the geopolitical events of the time.