'NEDS' Trailer: Peter Mullan Directs A Rugged Coming Of Age Tale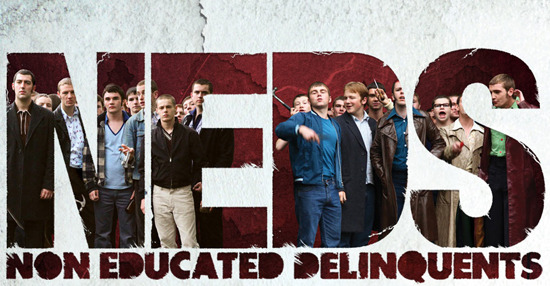 Peter Mullan is a great character actor and a very serious director. His previous two films, The Magdalene Sisters and Orphans, were both pretty intense dramas, but definitely worth a look. He hasn't made a film since 2002, but now returns with NEDS (short for Non Educated Delinquents), which charts the life of John McGill, a boy on the cusp of manhood trying to make his way through a tough life in '70s Glasgow. Serious stuff once again, but possibly a companion piece of sorts to Shane Meadows' great This is England. Check out the trailer after the break.
There are some strong moments in this trailer, and as always, it's great to see Peter Mullan on screen once more. (You can catch him later this summer in Harry Potter and the Deathly Hallows – Part 2, as well.) NEDS is available now via VOD, and will be in limited theatrical release on May 13. If you're curious to see more, Moviefone is streaming the first five minutes.
Hit Apple for the HD version of the trailer.
Acclaimed actor/writer/director Peter Mullan (Orphans, The Magdalene Sisters) returns to the gritty terrain of 1970s Glasgow with his third directorial feature, NEDS. John McGill is on the brink of adolescence with a promising academic future. At school he lives in the shadow of his expelled older brother Benny's less than stellar reputation, making teachers suspicious of what type of potential he has. His home life consists of a violent, drunken father (Mullan) and a repressed mother. Surrounded by bullies and NEDS ("Non-Educated Delinquents"), John, with no support system, takes to the savage life of the streets with a vengeance.