'Prometheus' Reports Include Minor New Casting And Rumored Alien Descriptions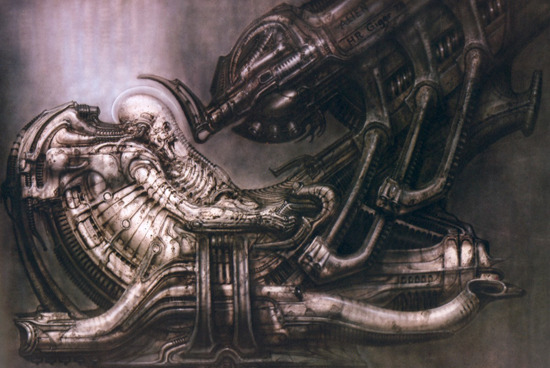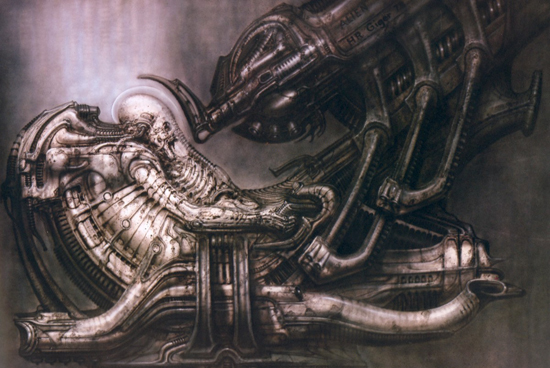 Ridley Scott has been shooting Prometheus, his new film that is maybe or maybe not an Alien prequel — for a short time at the fabled Pinewood Studios. Security must be relatively tight because we've seen almost no spy pics since the shoot began, and the trickle of rumors about the film has been cut off as well.
But now a new report gives up names reportedly attached to a couple of minor roles, and also claims to provide very vague descriptions of some of the aliens in the film. And by 'aliens,' I mean Aliens — aka the classic xenomorph from Ridley Scott's original Alien.
AlienPrequelNews presents info taken from a call sheet that includes Emun Elliot playing a character named Chance, and Benedict Wong playing someone called Ravel. Benedict Wong's own Twitter feed seems to support his presence in the film, as he recently said simply "prometheus...boom!"
But the juicier stuff is a description of some alien players that were kicking around the studio.
The site prints an email from a source that says,
I can confirm seeing 3 aliens having lunch. Not the whole costume but blueish costumes and the unmistakable heads hanging around their shoulders...The alien heads were the same shape [as the xenomorph from Alien] but no markings, only a plane bronze colour. As for the suits black boots and shoulder pads the rest was a Chelsea blue body suit could be for SFX, all the sets around the back of the bond stage have huge green chromokey maybe that's a clue.
I have witnessed foam cut outs of unmistakable aliens all cut in half lengh ways so they could be in the floor walls etc and very much from the original film.
The report also describes the presence of "an enormous structure" at the back of the James Bond stage, which is reportedly the Space Jockey's craft. Keep in mind that this is all completely unconfirmed, but the rumors of the presence of both the Alien space jockey and xenomorphs have been mounting for a couple months, with actor Michael Fassbender even saying that this movie is absolutely connected to Alien. I'm skeptical about everything until we see some footage, but I can't say I'm not excited to see what the hell Ridley Scott is cooking up in Pinewood.