Sean Penn, Ryan Gosling And Josh Brolin To Join 'Gangster Squad'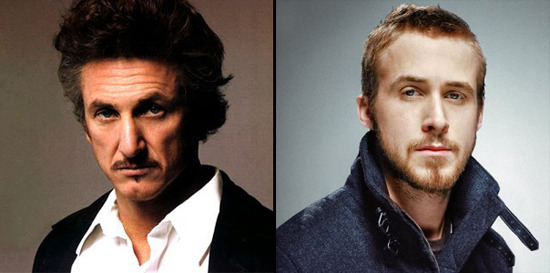 When the job of directing Tales From The Gangster Squad was being rejected by some very prominent names, it didn't inspire much confidence in the material. That's now totally changed. Last month, Warner Bros. reportedly had offers out to both Sean Penn and Ryan Gosling to star in the film and now they're both currently in talks. Also in talks is Josh Brolin. He'd play a cop who, alongside Gosling, tries to bring down 1940s Los Angeles mob boss Mickey Cohen, Penn's role. Based on a series of articles by Paul Lieberman, the film – which now is going by the shorter, simpler title Gangster Squad – was written by former Los Angeles police officer Will Beall and will be directed by Zombieland and 30 Minutes or Less helmer Ruben Fleischer. Read more after the break.
Deadline broke the news of these talks. And while they say that Penn "had become shaky on the role" he now feels it could be "as memorable a gangster turn as when Robert De Niro played Al Capone in The Untouchables." Variety adds that "Each of thesps are all in different stages of talks but Penn is nearing a deal to star and with Penn, every other offer was expected to fall into place." Penn vs. Gosling and Brolin sounds pretty damn exciting. But, then again, so did Johnny Depp vs. Christian Bale and that didn't quite turn out as memorable as we all had hoped. In my opinion, at least.
The role of Mickey Cohen just screams Sean Penn though. Here's a little bit about him from Deadline:
A former boxer who became an associate of Meyer Lansky and Bugsy Siegel, [Cohen] was a charismatic figure who caroused around town with a gorgeous girl on his arm, and often with his attractive etiquette coach at his side. He once even took part in a Life Magazine profile. But he was also considered a sociopath whose vices included sex and extortion, and  whose mood could darken on a dime.
If all three of these actors come on board it not only speaks to the strength of Beall's script but also to 30 Minutes or Less, Fleischer's next film. Penn, for one, probably wouldn't work with a filmmaker with just one great movie under his belt.
Can you picture Sean Penn as a gangster, outwitting police played by Ryan Gosling and Josh Brolin?