Fox Searchlight Finally Acquires Sundance 'Sound Of My Voice'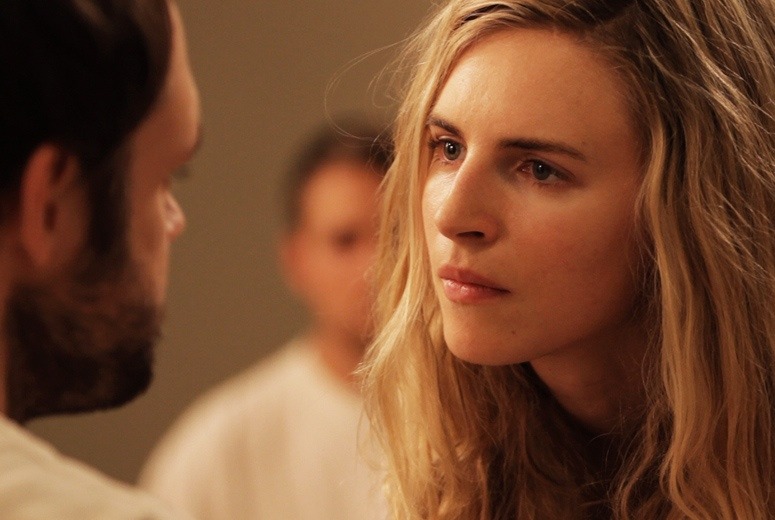 One of my favorite movies of the 2011 Sundance Film Festival was Zal Batmanglij's Sound of My Voice, a microbudget dramatic thriller which is about a couple who infiltrate a cult in the San Fernando Valley. But the story has a tiny bit of a science fiction as well — the leader of the group is a woman named Maggie who claims to be a time traveler from the year 2054. The couple sneak cameras into the cult hoping to expose her scam. You can read my lengthy review here (I've tried my hardest to keep it spoiler free). Variety has word that Fox Searchlight has acquired distribution rights to the film.
One of the first films grabbed up at Sundance was a sci-fi romantic dramedy called Another Earth, also produced, co-written and stars Brit Marling (see above, who many of you might recognize from her guest spot on Community). Fox Searchlight bought Earth and has been quietly considering Voice since January. The movie played at the South by Southwest Film Festival in March to rave reviews.
I'm really shocked that it took this long for the film to be picked up. While the movie was shot on a microbudget with no stars, I believe it is filled with franchise and viral marketing possibilities (it is the first part of a planned trilogy, seriously...). I still think they need to change the horrible title. I'm very happy to see the film end up at Searchlight, as it is a good fit for the company. I'm very interested to see how they promote the film, or if they're planning to cross promote Voice with Earth.
Clip:
Official Plot Synopsis:
Peter and Lorna, a young Silver Lake couple, delve into the underworld of a cult that meets in the San Fernando valley. At the center of the group is an enigmatic young woman named Maggie who never leaves her basement chamber. The members follow Maggie blindly—growing her food, obsessively sanitizing the house, giving her their own blood for transfusions. But why? We follow Peter and Lorna as they smuggle hidden cameras into Maggie's basement bent on exposing her as a charlatan and freeing the members from her spell.