Casting Bits: Lindsay Lohan Drops Out Of 'Gotti,' Then Is Recast; Jacki Weaver In 'Five Year Engagement;' Jake Johnson In '21 Jump Street'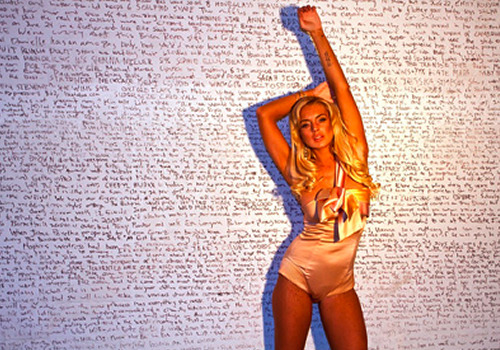 OK, this is getting ridiculous. The latest bit of news on the John Gotti biopic front (Gotti: Three Generations just lost Nick Cassavetes as director earlier this week) is that Lindsay Lohan is no longer in consideration to play Victoria Gotti. Producer Marc Fiore told People that talks with her reps had stopped, but didn't offer much by way of explanation. That seems to be the way it goes with Lindsay Lohan these days.
More to the point, how things seem to go with her these days is 'crazy,' and the story has already taken another turn. Just as I was about to publish this, TMZ comes out with the report that Lindsay Lohan is in the film after all, but now playing John Gotti Jr.'s daughter-in-law Kim, rather than Victoria Gotti. A smaller part? Probably. The report also links her to another movie called Mob Street. There are reports of reconciliation between her and producers, and, well, let's see how long this lasts.
After the break, Jacki Weaver goes comic and 21 Jump Street adds another.
Jacki Weaver, so scary/intense as a crime family matriarch in Animal Kingdom that she earned an Oscar nomination for the performance, has been added to Jason Segel and Nicholas Stoller's Five Year Engagement. The two guys co-wrote the film, in which Jason Segel and Emily Blunt play a couple taking their time on the way to the altar. Mr. Stoller (Forgetting Sarah Marshall) directs, Judd Apatow produces, and Alison Brie, Chris Pratt, Rhys Ifans and Lauren Weedman co-star. No info on Jacki Weaver's role, and I can't decide if I'd more enjoy seeing her channel her Animal Kingdom character into a full-on comedy, or if I'd like to see her go entirely the other direction. And, in anther last-minute turn, David Paymer has also been added to the cast, as Jason Segel's father. [Deadline, Variety]Jake Johnson is the latest actor to join 21 Jump Street. Variety says he's been cast "as a principal" in the film...though whether that is a principal role, or as a principal in the school that cops played by Jonah Hill and Channing Tatum infiltrate as undercover agents remains unclear. As we've reported dozens of times before, Ice Cube, Brie Larson, Rob Riggle, DeRay David, and Dave Franco are also in the action/comedy and Cloudy with a Chance of Meatballs writers/directors Phil Lord and Chris Miller are shortly to direct the movie. [Variety]