Catherine Zeta-Jones Cast In 'Rock Of Ages'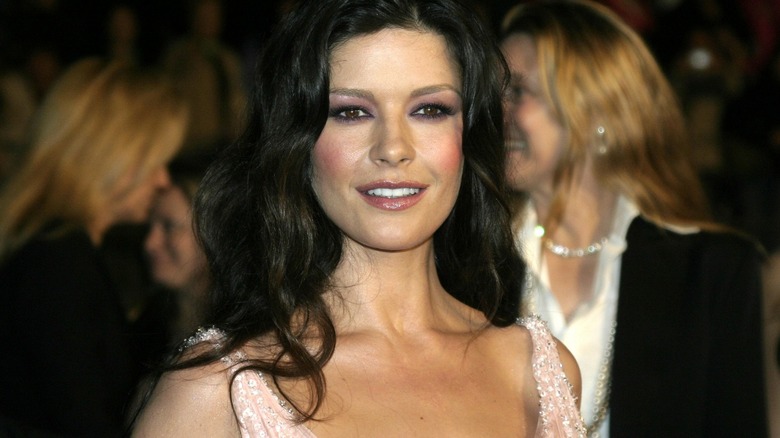 Tinseltown/Shutterstock
Catherine Zeta-Jones hasn't been on screen in the past few years (her last film, Bart Freundlich's 2009 effort The Rebound, is still seeking distribution) but she is starting to get new roles. She'll be in Lay the Favorite with Bruce Willis, and now Adam Shankman has cast her as a new character in his film adaptation of the stage musical Rock of Ages.
THR reports that her character, created for the film, is the movie's villain. Mr. Shankman says,
It's a character that we only really came to in the last month... The character was invented to streamline the stories.
He describes her as if "Tipper Gore and Anita Bryant had a love child. She is this hardcore, moral majority, arch-conservative  who wants to shut down rock'n roll in the great city of Los Angeles."
(Catherine Zeta-Jones is no stranger to the musical, having won an Oscar for Chicago.)
Rock of Ages stars Diego Gonzalez Boneta as an aspiring songwriter and musician who meets an LA newcomer (Julianne Hough). She also ends up entangled with arrogant rocker Stacee Jax (Tom Cruise). Alec Bladwin, Mary J. Blige, and Paul Giamatti are also in the cast, and they'll each get to sing their way through a selection of '80s hair-metal hits, power ballads and arena-rock staples. With Adam Shankman in charge the result probably won't be anything more or less than pretty spectacle, but if you go into it knowing that, Rock of Ages might provide a weird mix of '80s nostalgia and novelty fun.
Catherine Zeta-Jones will sing Pat Benatar's 'Hit Me With Your Best Shot' and Twisted Sister's 'We're Not Gonna Take It.' The latter is an ironic tune for a moral majority-type character to belt out, given that Twisted Sister was targeted by "parental concern" groups like Tipper Gore's PMRC in the mid-'80s.
(Yep: people thought Twisted Sister was dangerous. Oh, the naïveté. Check out Twisted Sister singer Dee Snider testifying before the US Senate in 1985. )