Patrick Warburton Cast In Seth MacFarlane's 'Ted'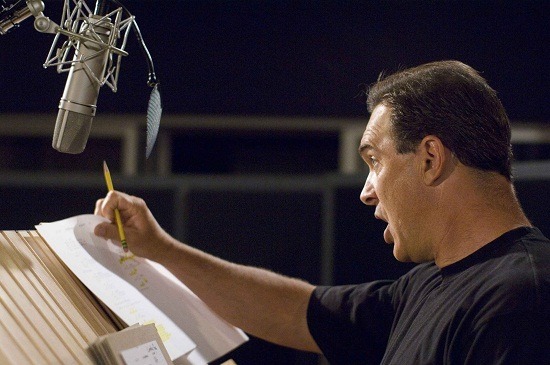 Patrick Warburton, who will always be Puddy to some, and will always be The Tick to me, has been a part of Seth MacFarlane's show Family Guy since the beginning. So I'm surprised to see that it has taken so long for him to be cast in Ted, Mr. McFarlane's live-action/CGI hybrid comedy in which Mark Wahlberg has to deal with the adult aftereffects of wishing his teddy bear to life.
Deadline says that Patrick Warburton will be Guy, "the sexually confused co-worker of John (Wahlberg) at the Enterprise Rent-A-Car front office." (Product placement, even in the casting breaks for the film!) And the script reportedly calls the character "a burly Patrick Warburton type," so this was more or less a given. Still, I'll never argue with a little Warburton. Mila Kunis, another Family Guy regular since day one, is also in the cast, as John's girlfriend who is more than a bit anxious for him to move on to a non-teddy bear life.
Giovanni Ribisi also has a role, and Joel McHale is Rex, the boss who is always trying to scam on Mila Kunis' character. Let's go back to previous comments from Mark Wahlberg, who ably sums up the story:
I don't know how much [Seth] wants me to tell but it's about this kid who gets a bear for Christmas. And, you know, it's the '70s — it's one of those Teddy Ruxpin-ish teddy bears where you squeeze it and it says, 'I love you!' The kid wishes and dreams that the bear would come alive — and a Christmas wish must be granted — and it does [come alive].
Seth MacFarlane's voicing the bear — the bear is gonna look like a little teddy bear, but it's motion-capture. It's like 'Avatar.' It's never been done before. It's insane — I mean, what the bear does.... The bear becomes famous, and that's my ticket to getting things and living a life of privilege.