'Bridesmaids' International Trailer Shows Jon Hamm's Ugly Side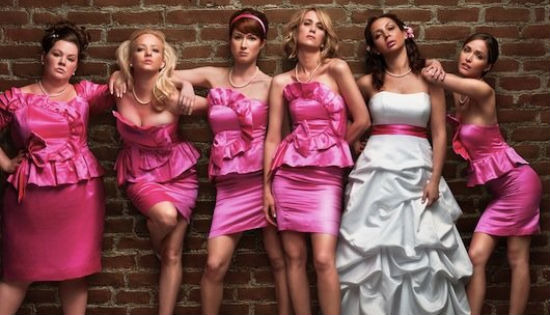 The best comedy of the year hasn't even been released yet, but I think that when Bridesmaids hits on May 13 it will quickly be hailed as both a very funny movie and a film with more depth than we've come to expect from the raunchy R-rated comedy.
To whet your appetite a bit further, here's a new international trailer to complement the two domestic trailers. It kicks off with one of the most awkward scenes in the film — minor spoiler alert! — in which Jon Hamm, having spent the night with Kristen Wiig, tries to get out of acting like a boyfriend. Check it out after the break.
While the trailer does bookend a set of familiar clips with Jon Hamm's dickish character, what's missing here, and what's mostly missing from most of the promotion so far, is Chris O'Dowd. He's a big part of the heart and charm of the film, and the opposite of Jon Hamm's character. But his character is the sort that is difficult to encapsulate in a trailer. But I think he'll earn a lot of new fans with this performance. So will Melissa McCarthy as Megan, who gets a great moment at this end of this trailer as she corrals a guy near the rest rooms on an airplane.
This spring, producer Judd Apatow (Knocked Up, Superbad) and director Paul Feig (creator of Freaks and Geeks) invite you to experience Bridesmaids. Kristen Wiig leads the cast as Annie, a maid of honor whose life unravels as she leads her best friend, Lillian (Maya Rudolph), and a group of colorful bridesmaids (Rose Byrne, Melissa McCarthy, Wendi McLendon-Covey and Ellie Kemper) on a wild ride down the road to matrimony. Annie's life is a mess. But when she finds out her lifetime best friend is engaged, she simply must serve as Lillian's maid of honor. Though lovelorn and broke, Annie bluffs her way through the expensive and bizarre rituals. With one chance to get it perfect, she'll show Lillian and her bridesmaids just how far you'll go for someone you love.
[via The Playlist]