Cool Stuff: Tyler Stout's 'Akira' Poster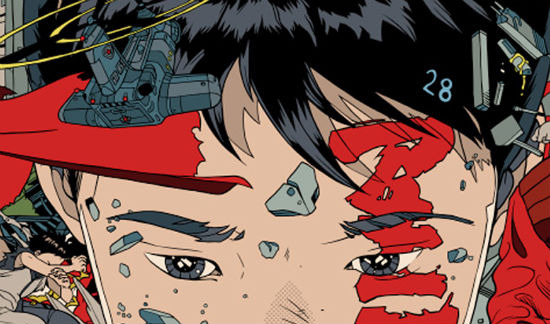 It's almost as if with each and every release, Mondo just keeps upping the bar. In the last few weeks alone we've seen
poster, Who Framed Roger Rabbit and two
. Thursday night in Austin, Texas, though, they started something new. Justin Ishamel, who runs Mondo, and Tim League, who runs the Alamo Drafthouse, began the Mondo Mystery Movie Series – a screening series that will be a total and utter mystery until the curtain goes up and they'll have an extremely limited edition poster to go along with it.
The Mondo Mystery Movie was Thursday and it ended up being Akira, which was chosen by popular poster artist Tyler Stout. Stout himself flew into Austin for the screening and brought along a brand new, very limited edition Akira poster. There were only 180, not even enough for every single person who came to the movie so, unless you want to spend a lot of money, these aren't going to be available. Hitfix got the exclusive reveal of the poster and while you can see a taste above, wait until you see the whole thing.
Once again,
for this poster. Click on the image for a bigger version, or head to HitFix for
.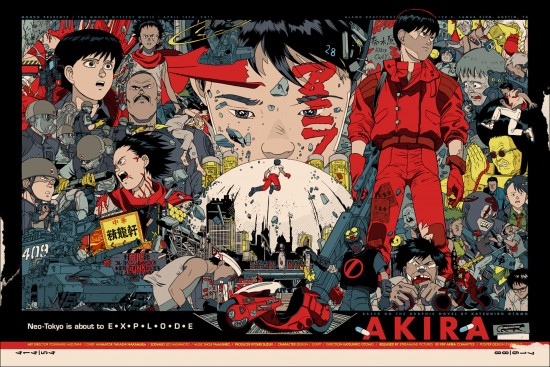 As a huge poster collector, and an even bigger collector of the works of Tyler Stout, it pains me to know I probably won't be able to own this poster. At least we can all look at it.
Drew McWeeney at Hitfix has written up a very nice piece about the genesis of this series and how Mondo has grown over the years. If you're interested,
. However, here's the bit from Ishamel about how this particular poster, and screening, came to be.
Tyler Stout... he rarely does appearances or interviews, and he said he wanted to come down to the Alamo for his birthday, which is on April 14, and we told him that he could pick anything he wants and we would make it work.  So he surprised us when he picked 'Akira.'  And we weren't going to do it as a secret at first.  It was going to be more like what we did with 'Kill Bill' at the New Beverly.  And as I was writing it up for the site, I realized this could be the thing I've been looking for.  We can do a series.  We can be as crazy as we want with this mystery movie thing.  And based on that, we can hopefully sell these movies out for the Alamo, even something that might not normally sell out, because you've got the ability to buy this rare poster only when you're at the actual theater.
According to Hitfix, Mondo is planning to do these screenings in other cities too and I can't wait.
Were you at Thursday's screening? What was it like? Did you get a poster?