Casting Bits: Patton Oswalt In 'Odd Thomas;' Helena Bonham Carter In 'Great Expectations;' Lauren Weedman In 'Five Year Engagement'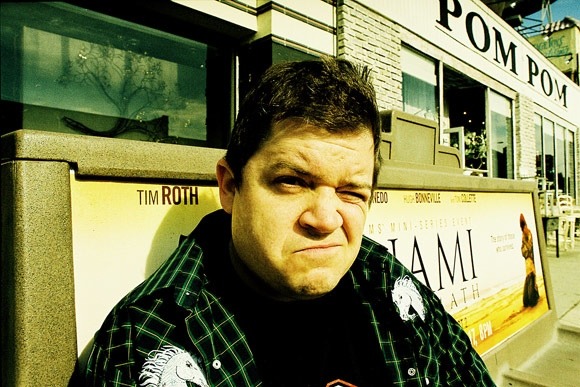 The cast of Odd Thomas just got even better. Stephen Sommers is writing and directing the film based on the supernatural novel by Dean Koontz, and has Anton Yelchin playing the clairvoyant title character; Addison Timlin as his girlfriend; and Willem Dafoe as the local police chief. Now Patton Oswalt will be " Oswald "Ozzie" P. Boone, an eccentric artist who designs sculptures, including a steel pendant that the titular clairvoyant hero wears around his neck." Very cool. [Variety]
After the break, casting for a new version of Great Expectations and an author/Daily Show vet joins Five Year Engagement.
We reported a while back that Mike Newell is doing a new version of Great Expectations, based of course on the Charles Dickens novel of the same name. Rowan Joffe (The American) is scripting, and now Helena Bonham Carter is in talks to play Miss Havisham and Jeremy Irvine (War Horse) is in talks to play Pip.  This would be only the latest version of the novel, with David Lean's version standing tall (still) as the best. It isn't even the only one going now, as the BBC is also working on a new adaptation. We'll see if one of the new takes blinks and vanishes into development hell. [Variety]
Finally, one-time Daily Show correspondent Lauren Weedman is now part of the Judd Apatow-produced Five Year Engagement. The film follows, as the title suggests, the long and turbulent engagement of characters played by Jason Segel and Emily Blunt. Alison Brie, Chris Pratt, and Rhys Ifans are already cast, and Forgetting Sarah Marshall's Nicholas Stoller directs. (He also co-wrote with Jason Segel.)
THR says Lauren Weedman will be "s a hard-nosed head chef at the restaurant at which Segel works."