'The Hangover Part II' - New Character Banners And A New Danzig Song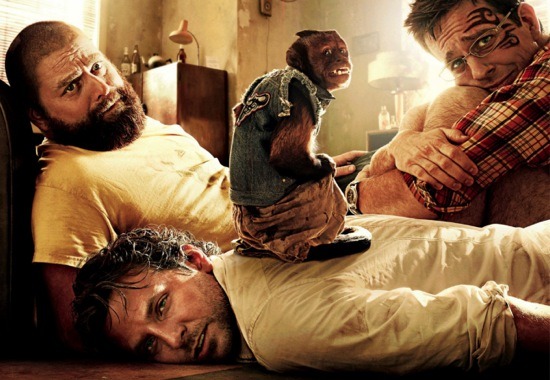 We may receive a commission on purchases made from links.
After the trailer for The Hangover Part II, it is difficult to maintain anything more than a passing level of interest in the film. Hopefully the sequel won't be as much of a blanket retread of the first as that trailer makes it out to be, but until proven otherwise I'm putting my money on other summer films. (The May comedy to beat? Bridesmaids, no question. I think I liked it even more than Peter did.)
But here's a nice tidbit of info about The Hangover sequel: it will feature a new song from Glenn Danzig. And because that's not quite enough for one post, we've also got some new character posters for your perusal.
Glenn Danzig isn't exactly the go-to guy for summer movie soundtrack fare, but Todd Phillips has a history with intense music. (One of his earliest films was a documentary about shock-punk psycho G.G. Allin.) So he has once again enlisted Glenn Danzig to contribute a song for the film. The Hangover featured 'Thirteen,' which Danzig originally wrote for Johnny Cash in 1994 (the Cash version is on his first American Recordings disc) and which he recorded as a Danzig tune in 1999.
For The Hangover Part II, Danzig wrote an all-new tune, called 'Black Hell.' No idea what the song will sound like, but I was psyched when 'Thirteen' cropped up in the first movie. If the trailer for the second is accurate, then this song might end up being one of the highlights of the movie, along with the Nick Cassavetes scene. [Blabbermouth]
Meanwhile, here's a gallery of all the character banners, via Yahoo: