'Sleeping Beauty' Trailer: Emily Browning Stars In Another Anti-Fairy Tale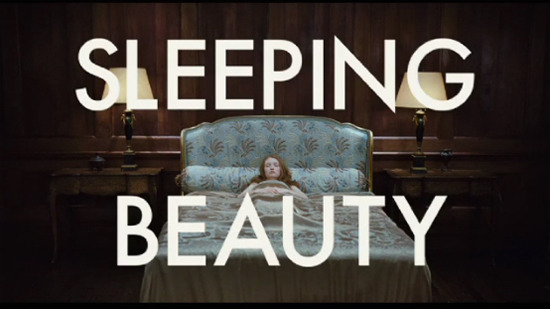 One of the films officially announced as part of the competition slate for this year's Cannes Film Festival is Sleeping Beauty, which tells the story of a prostitute in a very strange brothel. There is now a gorgeous, if oppressive and strange, trailer for the film that, thanks in part to the central presence of Emily Browning, makes it look a bit like Sucker Punch filtered through an extreme art-house sensibility.
I'm equally beguiled and disturbed by the trailer, with its ominous tone and 'Sofia Coppola meets Stanley Kubrick' aesthetic. The script was on the 2008 Black List, and when the film was originally being developed Mia Wasikowska was going to play the central role. She fell away and Emily Browning stepped in, much as she did with Sucker Punch.
Julia Leigh wrote and directed; she's a new filmmaker, but a well-established author. Here's the disturbing synopsis:
A haunting erotic fairy tale about Lucy, a student who drifts into prostitution and finds her niche as a woman who sleeps, drugged, in a 'Sleeping Beauty chamber' while men do to her what she can't remember the next morning.
The cinematography is by Geoffrey Simpson (The Navigator: A Medieval Odyssey, The Last Days of Chez Nous, Shine) and experimental musician Ben Frost (the man behind the unexpectedly captivating album 'Theory of Machines') is responsible for the music.