'Abduction' Trailer Starring Taylor Lautner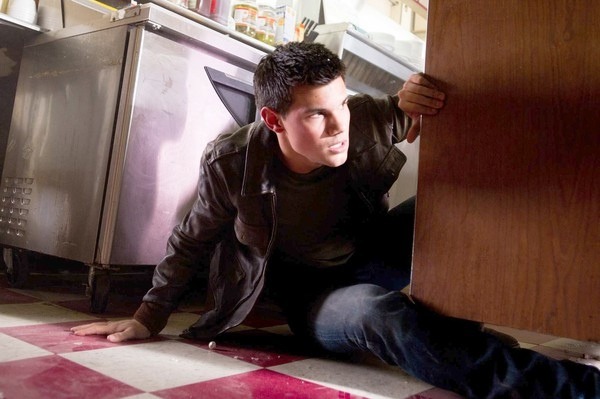 The first trailer for Abduction, starring Twilight's Taylor Lautner and Snow White's Lily Collins, just came online courtesy of MTV. Directed by John Singleton (Boyz N The Hood), the film stars Lautner as a teenager who sees a picture of himself on a missing person's website and is subsequently chased by a bunch of mysterious characters. The hardcore action film is set for release on September 23 and sort of looks like a blend of The Bourne Identity and Hanna rolled into The Fugitive with some high school tropes. Check out the trailer after the jump.
Thanks to MTV for exclusively premiering this trailer. Here you go.
Here's the official plot description:
What would you do if you found your own picture on a missing persons website?  Teen Nathan Harper (Taylor Lautner) finds himself facing this very dilemma. Setting out to uncover his real identity, Nathan quickly learns his parents are far from who they say they are. When the police, government agents and shadowy figures start to pursue him, Nathan's quest for the truth erupts into a full-blown "Bourne"-like man-on-the-run thriller.
Abduction also stars Danny Glover, Sigourney Weaver, Alfred Molina, Michael Nyqvist, Maria Bello, and Jason Isaacs.
The trailer definitely looks better than expected. What do you think?