'Love Wedding Marriage' Trailer - Mandy Moore And Kellan Lutz Are Newlyweds In Dermot Mulroney's Directorial Debut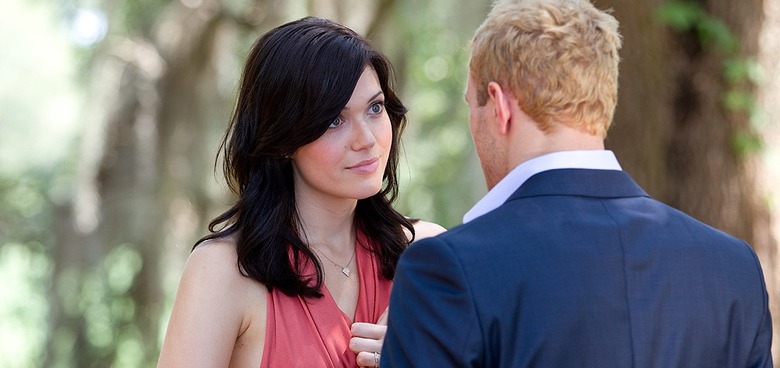 Dermot Mulroney's been in a variety of films over the years, but it's probably fair to say that most people think of him primarily as a romcom leading man. His best known works include The Wedding Date and My Best Friend's Wedding, and he was even cast as the generically handsome star of Burn After Reading's film-within-a-film, Coming Up Daisy.
It seems appropriate, then, that his first foray into directing would be with yet another fluffy romantic comedy: IFC Films' unimaginatively titled Love Wedding Marriage, starring Mandy Moore and an occasionally shirtless Kellan Lutz as a pair of newlyweds. Watch the trailer after the jump.
[via Yahoo]
The trailer looks every bit as generic as its title, which is a shame because the movie seems like it could've been so much more. Moore's film career has been pretty low-key so far, but I've generally found her to be a warm, likable presence. And the premise is actually not a bad one — it could potentially lend itself to a genuinely interesting exploration of the difference between the myth and the reality of marriage.
Then again, I don't know that it doesn't. It's possible that this is just a badly cut trailer. One thing that gives me hope is the fact that it's being distributed by IFC Films. I can't say they've never put out a dud, but they do seem to have more hits than misses. At any rate, it's bound to be better than Moore's last stab at cinematic matrimony, 2007's License to Wed.
Love Wedding Marriage will be getting a limited release June 3, but if you simply can't wait that long, it'll be available on demand starting May 1.