James McAvoy Cast In 'Welcome To The Punch'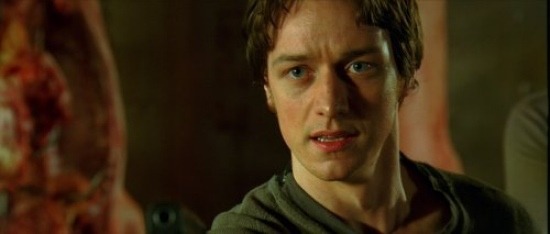 One of the best rising stars of the moment is certainly James McAvoy, who, like his X-Men: First Class co-star Michael Fassbender, seems right at home in a film of just about any scale, and in stories as diverse as Atonement, Wanted and The Conspirator. If he's in a movie, chances are we want to see it. That goes for the awkwardly-titled Welcome to the Punch, a new film from UK director Eran Creevy. The actor announced his participation in the film last night, and  will likely play a London detective who is pulled into a huge mess after the reappearance of a criminal he once sought.
The Playlist reported this morning that James McAvoy announced his participation in the project last night on Piers Morgan Tonight. Deadline adds that the film is described by the director as "an epic crime thriller in the mould of Heat or Internal Affairs." Other descriptions throw in The Last Boy Scout as a touchstone.
The script, also by director Eran Creevy, who first made a name for himself with the cult hit micro budget drama Shifty, placed on the 2010 Brit List of best unproduced British screenplays. It follows detective Max Lewinsky and his involvement in a pretty massive conspiracy plot. Given that the film is styled very much after Michael Mann's storytelling you can probably get the idea that this is a big, winding story. And with James McAvoy leading the cast it will be a must-see.