'The Debt' Trailer, Focus Features Remix Version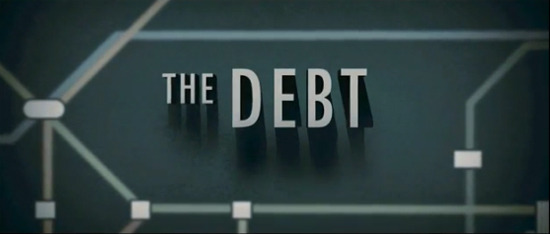 In 2009 director John Madden (Shakespeare in Love) led a remake of the 2007 Israeli film Ha Hov, aka The Debt. The story is a sort of inverted revenge drama in which a trio of young Mossad agents hunt a Nazi war criminal in 1965, then find their youthful actions coming back to haunt them thirty years later. The cast is impressive (Helen Mirren, Ciarán Hinds, Tom Wilkinson, Sam Worthington, Marton Csokas and a pre-The Tree of Life Jessica Chastain) and the script is by Matthew Vaughn & Jane Goldman (Kick-Ass, X-Men: First Class) and Peter Straughan, but the film was mired in the sale of Miramax. Now Focus Features has the film scheduled for August of this year, and there is a new trailer to complement the first look we had at the film last year.
In reality, this is almost exactly the same trailer as the one assembled when the movie was going to be released in 2010 as a Miramax film. There are some new intertitle graphics (like the title card seen above) but as for the actual content of the trailer, almost nothing has changed.
But what the hell; this is a movie with Helen Mirren, Ciarán Hinds, Tom Wilkinson and Jessica Chastain, and that's good enough for me. Reviews out of TIFF, where the film premiered, weren't stellar, but good enough to suggest the cast warrants some attention.
The story begins in 1997, as shocking news reaches retired Mossad secret agents Rachel (played by Ms. Mirren) and Stefan (Mr. Wilkinson) about their former colleague David (Mr. Hinds). All three have been venerated for decades by their country because of the mission that they undertook back in 1966, when the trio (portrayed, respectively, by Ms. Chastain, Mr. Csokas, and Mr. Worthington) tracked down Nazi war criminal Vogel (Mr. Christensen) in East Berlin. At great risk, and at considerable personal cost, the team's mission was accomplished – or was it? The suspense builds in and across two different time periods, with startling action and surprising revelations.