Casting Bits: Alyson Hannigan Will Return For 'American Reunion', Blake Lively Likely Lead For Oliver Stone's 'Savages', Tom Wilkinson Joins 'Samaritan'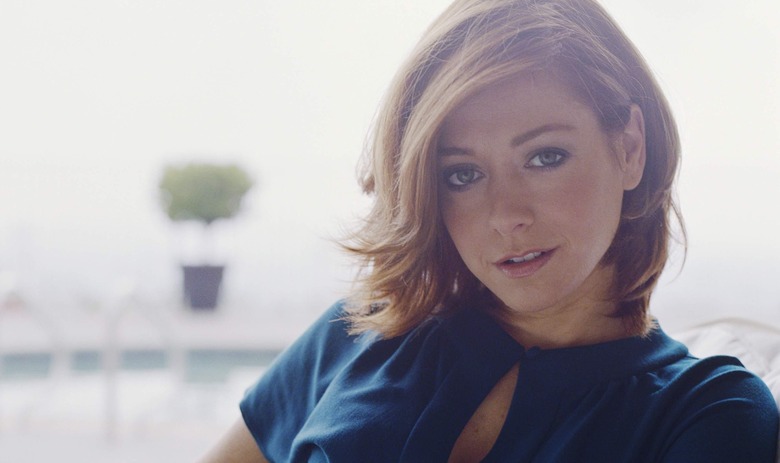 The last couple of times we reported on American Reunion, the newest installment in the American Pie franchise, we couldn't help noticing that Alyson Hannigan's name was oddly absent from reports of casting negotiations. Well, fret no more: Deadline reports that Hannigan has officially signed on to reprise her role as Michelle for Reunion. As previously revealed, American Reunion will involve most of the original gang returning for their ten-year high school reunion. Michelle and Jim in particular will see their marriage tested when their next-door neighbor develops a crush on Jim.
After the jump, Blake Lively gets closer to a lead role in Savages, and Tom Wilkinson joins The Samaritan.
The film follows two marijuana dealers who find themselves roped into working for a drug cartel when their "female companion" is kidnapped. Aaron Johnson, Taylor Kitsch, Benicio del Toro, Salma Hayek and Uma Thurman are among the actors currently in talks to fill out the other major parts for the project, which is scheduled to begin shooting in June. [Variety]
Finally, Tom Wilkinson has signed on for The Samaritan, an indie "neo-noir" thriller co-starring Samuel L. Jackson. The plot centers around Jackson as a former grifter just coming out of a 20-year prison sentence, and trying to leave behind his criminal past. Predictably, things don't go quite as planned. Wilkinson's character will be "a crime boss who becomes ensnared in a grift with far-reaching consequences."
To give you some idea of what to expect, director and co-writer David Weaver has said that he was inspired by films such as Mona Lisa, The Crying Game, Sexy Beast, and Memento, "because they blended the conventions of the Americn genre film with a singular daring in their approach to their subject matter." The movie is currently shooting in Toronto, and is aiming for an early 2012 release. [Variety]
Discuss: Which is it: Is Hedlund the male Lively, or is Lively the female Hedlund? Or do you think it's neither? Also, let's just admire what a great photo that is of Alyson Hannigan up above. Kudos to me for finding it.