Matt Reeves To Write And Direct Thriller Based On Original 'They Live' Short Story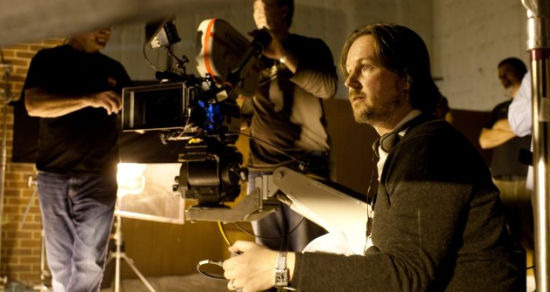 Last we heard from director Matt Reeves, he promised that a Cloverfield sequel was coming. That might still be the case, but it won't be the next film for the director of Cloverfield and Let Me In. Reeves will next write and direct a film based on the Ray Nelson short story 8 O'Clock in the Morning which was also the basis for the cult classic John Carpenter film They Live. In the short story, the main character wakes up one morning and realizes aliens exist and are all around us, we just can't see them. In Carpenter's film, characters saw the aliens through the use of glasses but that won't be the case here and Reeves' film is not considered a remake. Read more about the film, including quotes from Reeves on how he'll approach the material differently from Carpenter, after the jump.
Deadline exclusively broke this story and spoke to Reeves himself about the project:
I saw an opportunity to do a movie that was very point-of-view driven, a psychological science fiction thriller that explores this guy's nightmare. There could be a desperate love story at the center of this. Carpenter took a satirical view of the material and the larger political implication that we're being controlled. I am very drawn to the emotional side, the nightmare experience with the paranoia of Invasion of the Body Snatchers or a Roman Polanski-style film.
Reeves will start writing the film immediately and it's being put together by Strike Entertainment producers Eric Newman and Marc Abraham. Universal Pictures will distribute. Strike reportedly went to Reeves with the material because his past two films have had such an obvious (Cloverfield) and not so obvious (Let Me In) focus on point of view. Here's what Newman said to Deadline:
Whether it was the POV of the camera in Cloverfield or the young boy realizing that a vampire was living next store in Let Me In, Matt's work shines at [point of view]. There is a paranoid element to this, but the audience is in lock step with this guy, seeing the aliens from his point of view.
Despite its box office failure, I found Let Me In to be a more-than-solid sophomore effort from Reeves and this combination of sci-fi and thriller sounds right up his alley. Thoughts?