This Week In Trailers: X, Two Gates Of Sleep, Louder Than A Bomb, Snowtown, Ai Weiwei: Never Sorry, William And Kate: The Movie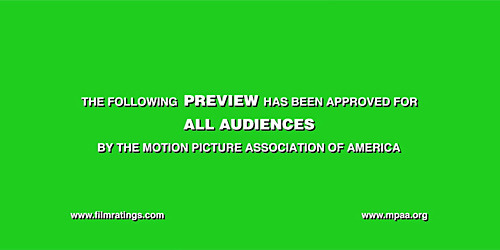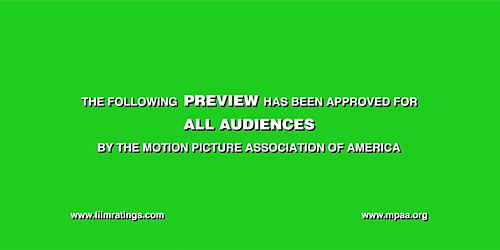 Trailers are an under-appreciated art form insofar that many times they're seen as vehicles for showing footage, explaining films away, or showing their hand about what moviegoers can expect. Foreign, domestic, independent, big budget: I celebrate all levels of trailers and hopefully this column will satisfactorily give you a baseline of what beta wave I'm operating on, because what better way to hone your skills as a thoughtful moviegoer than by deconstructing these little pieces of advertising? Some of the best authors will tell you that writing a short story is a lot harder than writing a long one, that you have to weigh every sentence. What better medium to see how this theory plays itself out beyond that than with movie trailers?X TrailerJon Hewitt's last feature Acolytes starred Joel Edgerton, one of the best reasons why a strong ensemble makes a great movie even better especially when it comes to Animal Kingdom. He's back with a new feature that looks like it could be received just as well if this trailer is any indication of its pedigree. With the trickling of great Australian directors coming to these shores I only hope one of these fellows could steal some work from lesser jobbers knocking around Hollywood.
What is inherent in this trailer from the outset is a sense of place and emotional filth. It's dingy and dirty and even though we've seen countless movies about hookers this one catches the eyes. The interstitials are fairly basic and are a little groan worthy with its attempts to be all dramatic with what it's trying to set up but it's the moments we've given that give this trailer a thrust. Seeing some depraved party where some kinky business is going down in someone's living room, watching some young runaway be coaxed into this business where it obviously won't end well, this is all good editing to provide a solid narrative to try and thread together. There isn't any superfluousness or needless parading.
Now, when we get the Bad Boys storyline thrown in our face (did no one see that film) I was a little down on the story but somehow it becomes something else entirely. Kind of like Patrick Dempsey's Run mixed in with a little cat and mouse thriller theater for a hearty mix of fun. The trailer shifts from deep, dramatic thinker to full on action. Both films fit within the sales pitch and the trailer handles the transition quite well. I miss movies like this. [Twitch]
Two Gates Of Sleep TrailerDavid Lynch and Terrence Malick?
In this trailer, first time feature length writer/director/editor Alistair Banks Griffin has shaped a story about loss into something is at the same time haunting and poetic. I'm almost at a loss to tell you why this trailer slowly steals your breath as you watch things unfold in a macabre but hypnotizing fashion.
The two things that leap out of me when I watch this trailer is that there are no words, no sounds, no dialogue, and the only thing we hear are the weeping strings of violins. Seeing a thick forest as the opening frames show us this lush world and what it contains helps to understand what it is we're embarking on when we enter this landscape. It's populated with at least two men and a woman who is most certainly dead.
Whether it is through flashbacks where we are to understand the nature of the relationship this woman has with the two guys, most certainly their mother, or if we are to deduce what is that has resulted in her being placed in a coffin and taken on a journey through a multitude of places I am in love with what is happening. Through only positive quotes given to it from those who have seen it and the awards it says it has won it is able to establish the thinnest amount of trust with the viewer as if to say you can trust in that you will understand, it all but promises that, but I like that they want to shield the contents of this this story. And I think that's gutsy in this kind of voracious environment. Why there is mud caked on a sweater of a deceased corpse that gingerly rides in the back of a pickup, how a coffin ends up in a river, what is the deal with these two men, these are all valid questions I don't mind not having answers for if it means having a satisfactory experience with this trailer.
It's indeed haunting in a way that it leaves you with far more questions than it does leads about where the truth lies. I don't see many of these kinds of trailers but when I do I can't help but share.
Louder Than A Bomb Trailer
I've got to represent for my hometown whenever possible and because a good trailer has come out of that city it seems only natural to give it some love.
When I interviewed Duncan Jones for his film Source Code, right before I entered the room for my 1:1, literally seconds before I pressed flesh with the man, I was told to not bring up the fact that he was David Bowie's kid. Besides not really caring one way or the other, I've never felt pro or con about the Thin White Duke, it got up in my head and I couldn't stop thinking about it. Fast forward to seeing this and realizing it was coming from Gene Siskel's nephew there is all but the faint idea that surely this guy knows what he's doing.
What directors Jon Siskel and Greg Jacobs have put together to sell this film is make a pretty abstract idea like poetry and make it understandable. And not understandable in a way that would redefine the way you would interpret poetry but how this altered notion of stanzas and meter makes sense to the kids who we see profiled here.
I like the auditory repetition of the guttural vowel sounds, you can feel it in the back of your throat as they come out, as we see sweet home Chicago in the beginning moments of the trailer. We get the reason why we're here, what we need to know, and why we should care about anyone we're about to be introduced to in the subsequent segments. The way it shifts into the stories of the youths who we learn about is smooth as it is interesting to hear and see the manufacturing of poetic performance comes from the lives they lead off the stage. This is inherently more interesting than just watching these kids from a stage with no understanding why they write what they do. It's heartbreaking and uplifting at the same time. It's applaud worthy to see how even the balance is between normalcy and performance art. I get that this is a poetry slam but I'm getting that much more as a viewer. We see these youths in their natural habitat as they internalize the poetic medium and learn how to express themselves in a way that makes us feel more than it does make us comprehend.
Towards the end, where it decides to flaunt all it's kudos and awards, I think this could have been better placed at the beginning but it's a small quibble, the inspiration knob is twisted as a far as it can go when things get more intense and profound. I applaud that we get a quote from one of the kids who says that writing a poem won't change the world as it shows that this isn't rocket science and these youths aren't going to become Rhodes scholars overnight because of this but it's the acknowledgement that it's part and parcel as to why they're hopefully becoming better people, better citizens of the globe, because they've put pen to paper.
Snowtown Trailer
There are worse things in the world than to be compared to David Michôd.
First time director/writer Justin Kurzel looks like he has the visual style of a Rian Johnson and a flair for making this film look like an unofficial sequel to Animal Kingdom (I apologize this is the second time it's being brought up today) in all the right ways. It feels raw, the action on the screen doesn't inform as much as it does set the mood for the place where we find ourselves, and I couldn't tell you exactly what's happening or why we're following who we are. I do like that even after all this discombobulation we get the simple words of, "based on a true story." From here you know something wicked is going down and the set up couldn't be more smooth and nonthreatening.
Like the boy we're following throughout the trailer, we're indoctrinated into this life of evil through small moments. There isn't a stark outburst or bombastic screaming that usually accompanies a movie like this. No, instead we sink into a morass of uneasy quietude. Like a dose of Valium to smooth out the rough edges of life, we get visceral images of horrible violence that almost seem OK because we're moving so gently through it. It's one of those rare moments when you have so much, and so little, happening before our eyes. We can't put anything together but the style, the very style of Kurzel's sensibility, is on full display.
The music, tempo, editing, the quotes, it all is in perfect harmony to the point I could call this one of the best trailers I've seen this year with how it all comes together. By the end I'm still not sure how it all is working or what in the hell is happening here but I don't pay it much attention because what we are given is a rich insight into a film that you can't help but want to see if you're properly attune to what it's putting out there. Give people what they want but hold back a pinch. This trailer gets it. [Twitch]
Ai Weiwei: Never Sorry Trailer
When you have a man like this trying to fight and subvert an oppressive regime with art and introspective musings you've got to help any which way you can to get people to hear what he has to say.
Documentary filmmaker Alison Klayman has molded something that shows the struggle for independent thought and expression in communist China in another light besides sharp defiance. There is a nuance here that understates the issue she's exploring in profiling an artist who is part Andy Warhol, part freedom fighter. What makes this trailer so good is the way it approaches an issue that is still so resonant within our collective social conscious, what happened at Tienanmen Square, and how it leans on the showing aspects of good storytelling and withholding the tell.
We see an artist who is advocating independence of the spirit and of a culture through his work yet we see how this message might as well be a call to arms to a government who would like nothing more than to silence this one guy. From juxtaposing our man Weiwei's appearance at art galleries, social functions, and enough events that he could easily be mistaken for someone rolling with the hoi polloi and the savage beating he takes from the local law enforcement for simply being a man who wants to elevate people's minds with his work there is a bewitching charm to this doughy guy. There is an innocence to it all while being completely incendiary in its content. It's a trailer I have watched a few times this week again and again because it's yet another example of the things we allow other governments do their people that we simply allow to happen without recourse. We need China so much that this becomes something we're willing to turn a blind, commercial eye to but this documentary shows you exactly why even one person's persecution is worth knowing about, and hopefully, bringing to light.
True, this isn't a trailer that is going to make a Top 10 list this year but what it lacks in creative editing it makes up for in content. For if a trailer pushes you to explore further, then it has done what it can, what it set out to accomplish.
William and Kate: The Movie Trailer
There is no debating, there is no discussion needed, there are no excuses, if you or any of your loved ones can sit through this and feel any need to "check it out" I can guarantee a lifetime of miserable mediocrity.  I barely could sit on my hands and marvel at the wretchedness that the Lifetime network has concocted with director Mark Rosman, a man who I loved for his work on Even Stevens and Lizzie McGuire before hitting it hard on A Cinderella Movie and The Perfect Man.
I can only imagine the demographics of the audience who are already setting their DVRs in hot anticipation for a TV movie that has a trailer which is really the visual equivalent of a tornado siren, a warning to get to somewhere heavily fortified.
Note bene: If you have any suggestions of trailers to possibly be included in this column, even have a trailer of your own to pitch, please let me know by sending me a note at Christopher_Stipp@yahoo.com
In case you missed them, here are the other trailers we covered at /Film this week:
MelancholiaTrailer - Excitement. I'm a ball of pure excitement at the prospect of this film after seeing this trailer.
Dolphin Tale Trailer - Going after this trailer would be like beating up a 3rd grader. I can't do it. I can, however, tell you Harry Connick, Jr. looks like he's doing just fine being an insufferably bad actor.
Johnny English Reborn Trailer – I don't get it and it's not my sensibility. This trailer looks like it will appeal to those who did, however, and I guess they'll dig it.
The Woman In Black Trailer - Wow, that was a whole lot of nothing. Thanks.
Passion Play Trailer – This trailer leaves me listless and yearning for the days when Megan Fox stayed in movies like Transformers.
Cinema Verite Trailer #3 - For free, my bar is already set low, but this trailer convinces me that I would pay to see to see this production.
X-Men: First Class International Trailer - I am getting more and more convinced this could be the Iron Man hit of the summer if the trailer is as good as the film. However, I'm sure I'm mistaken and I am getting hopeful all for naught.
Monte Carlo Trailer - My seven year-old will love this. I'll hate it but she'll love it.
The Host Trailer - Russ Fischer was right: The Ref meets American Psycho. I'm not sure if I can get over the cheekiness of it all but it does look interesting.
Priest Trailer #3 - This is certainly a lot better than the previous trailers but it's way too little, way too late.
Abduction Trailer – I guess if Hanna was too much for some in our youth culture, this could be their version that looks about as dumbed down as you can get before resorting to flash cards.
Rise of the Planet of the Apes Trailer - Well, put me in a dress and call me Sally, this is the very first Apes film that has me interested. Nice trailer.
Love Wedding Marriage Trailer- I guess if I had a lot of estrogen coursing through my veins I would want to see this. But since I don't this looks about as entertaining as getting my pubes extracted with small strips of duct tape.
Casa de mi Padre Trailer - I can't believe how much fun I had watching this. Will Ferrell gets my vote for most interesting project coming down the comedic pipe.
Sleeping Beauty Trailer - You can't help but be entranced by its wickedness. Great trailer that is both stylish and compelling.
Cowboys and Aliens Trailer- From the sterile feeling I get from some of the scenes that feel manufactured on a sound stage, to the ho hum action beats of the scenes played out in a desert, I'm kind of down on this trailer for not getting me more excited.