'The Harder They Come' Remake In The Works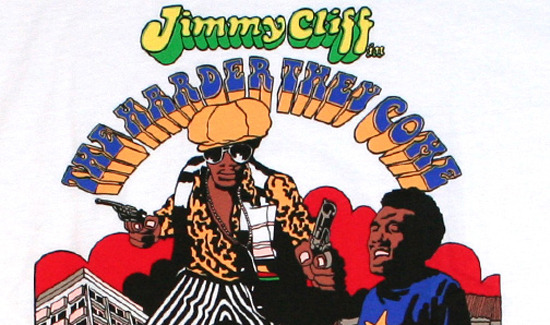 In the pantheon of great music-related movies, Perry Henzell's The Harder They Come stands tall. The Jamaica-set film stars reggae star Jimmy Cliff as an aspiring songwriter who arrives in Kingston, Jamaica only to be drawn into crime, and is set to one of the all-time great soundtracks. That soundtrack, in fact, was instrumental in bringing reggae to global attention. Even those who emerged from college with a total disdain for reggae thanks to over-exposure to the same ten party songs could probably find something to love by discovering this soundtrack in context with the film.
So The Harder They Come is a pretty daunting remake prospect. It has stymied some would-be producers in the past, but now Sting's wife Trudi Styler and a Bob Marley scholar are working together to remake or, re-invent the film.
Variety says that NMW editor, Third World Cop scripter and Bob Marley biographer Chris Salewicz is scripting a new The Harder They Come that takes place in London and Jamaica. The trade says producer Damon D'Oliveira calls it "a re-imagining that will move to contemporary reggae and reggae-influenced grooves." The idea is to have the script ready by Cannes, then to raise money and cast the film for a 2012 shoot.
The whole idea of re-imagining the movie is pretty dubious, but in this case producers have the daughter of original director, the late Perry Henzell, on board. Justine Henzell says, "for the first time, I am confident we have a team that will simultaneously honor the original while creating a new narrative worthy of the legacy." Jimmy Cliff made for a surprisingly compelling lead in the original film, so casting someone that is his equal will be important if this new version of the film hopes to stand up to the legacy of the original.
asd