Page 2: Toy Story, James Cameron, Memento, Scream, Matthew Weiner, The Hobbit, Back To The Future, Superman, Tron, Star Wars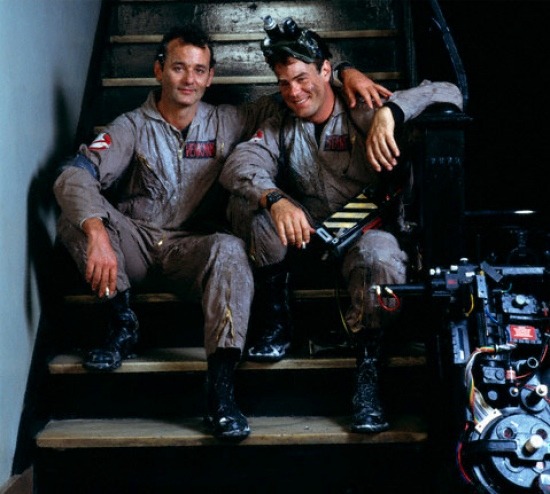 What is Page 2? Page 2 is a compilation of stories and news tidbits, which for whatever reason, didn't make the front page of /Film. After the jump we've included 46 different items, fun images, videos, casting tidbits, articles of interest and more. It's like a mystery grab bag of movie web related goodness. If you have any interesting items that we might've missed that you think should go in /Film's Page 2 – email us!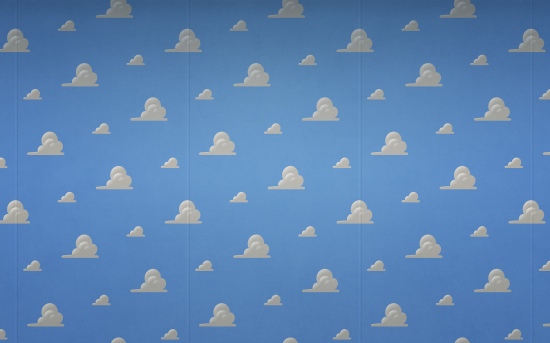 The website Mantia offers some awesome computer/iphone/ipad desktop wallpapers, including the wallpaper from Andy's room from the Toy Story films (pictured above), the carpet from the Overlook Hotel in The Shining, among many others.
Forbes Magazine has published their list of the 15 wealthiest fictional characters of 2011. Topping the list is Scrooge McDuck who is now worth $44.1 billion due to the 30% increase in gold prices over the last year.
The Walt Disney Imagineers are replacing the hitchhiking ghost animatronics in Walt Disney World's Haunted Mansion with interactive computer generated counterparts. Before you get angry, watch the clip above, and be amazed.
Sony has introduced its first 4K digital video camera, the CineAlta F65, at NAB (National Association of Broadcasters). Sony executives claim that "It's only a mater of time before 4K becomes a standard in cinema," and they are probably right. The camera, which is being aimed to replace 35mm cameras in movie productions, has an 8K 20-megapixel CMOS image sensor, with approximately 20 megapixels and 16-bit RAW output. The camera's 4K resolution is four times the size of the commonly used 2K cameras being used today (note: RED cameras can handle 4K), and it offers a "wide dynamic range, wide color reproduction and low light sensitivity."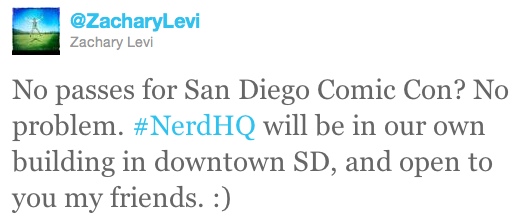 It looks like Nerd Herd, the tech department of the Best Buy like electronics retail chain featured in the television series Chuck, will be coming to San Diego for Comic Con.
Scott Weinberg lists the 50 best horror films released from 2000 to 2009, and Pan's Labyrinth lands at #1.
Disney has released a 2 minute Pirates of the Caribbean: On Stranger Tides featurette titled "From Disneyland to the Big Screen" which would have been cooler if it spent some time to show just how much the ride has influenced this film, and the prior trilogy. I would love to see a video comparing the references from the ride that made it to the movies, and the movie references and characters that made it to the theme park.
Time Out Magazine has an article on why film projectionists as we know them, are on the verge of extinction — going from mechanical operators to IT geeks. "While a 35mm projector is a mechanical device with moving parts, a digital projector – aside from the lamp – is very much a piece of IT. Projectionists who have been able to strip down and reassemble a 35mm projector with their eyes closed are suddenly being presented with a box and an on-off switch."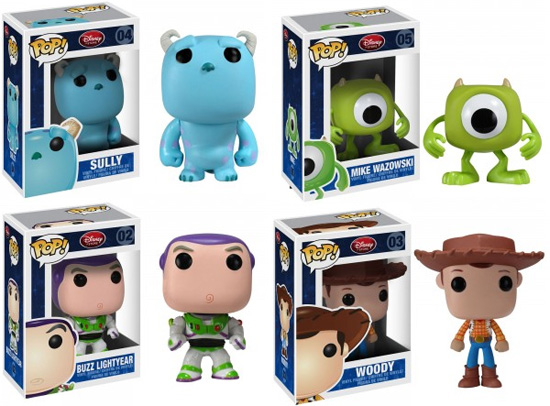 Funko! will be releasing cute little POP! Figures for Pixar film properties.
Michael Bay has posted on his website forums to debunk a Transformers: Dark of the Moon rumor that Soundwave's alt mode is the white Mercedes-Benz that Carly was spotted driving on set:  "Mercedes would never let us make their car into a bad Decepticon. Car company's really frown on that – I can't say what the game company and comics do that's their own thing. They don't have the same constraints movies do. It's Carly's car."
Due to the amount of graphics and images included in Page 2, we have to split this post over a BUNCH pages. Click the link above to continue the second page of Page 2.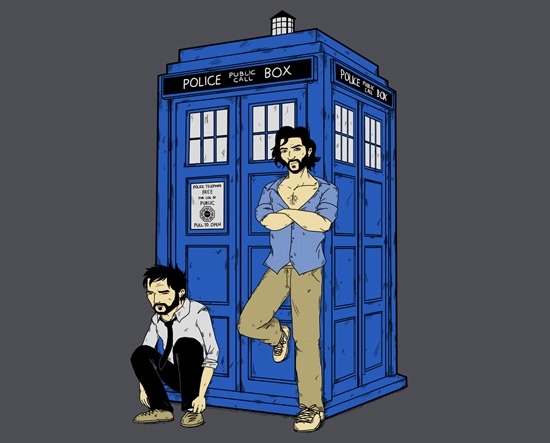 TeeFury's T-shirt of the day is a Doctor Who/Lost mash-up.Elijah Wood talked to ComingSoon about returning to shoot scenes for The Lord of the Rings prequel The Hobbit in November/Devember 2011: "I'm just looking forward to going back to New Zealand and spending a bit of time there. There will be plenty of old friends that will be a part of it. Largely I would imagine the entire crew would be relatively the same. So in some ways I think it's going to be a very surreal journey. It will feel like traveling back in time a little. But I'm excited. There's a lot of new elements to this. They're shooting on the Red [camera]. They're shooting in 3D, so that should be interesting. And I'm excited to read the script. I'm very excited to see what they've done with The Hobbit. They've stretched it out over the course of two films – I'm so curious as to what other elements they've woven in, because there are certainly additional works that refer to that same time period that they could weave into it. So I'm just very excited to sort of see what the ultimate vision is. I was down there about a year ago, February, and I saw some of the design. This is when Guillermo [del Toro] was still attached. So I've seen a lot of the design work. I mean, it's extraordinary! And Alan Lee and John Howe are back in the art department doing designs for it. I think it's going to feel very familiar, and different as well."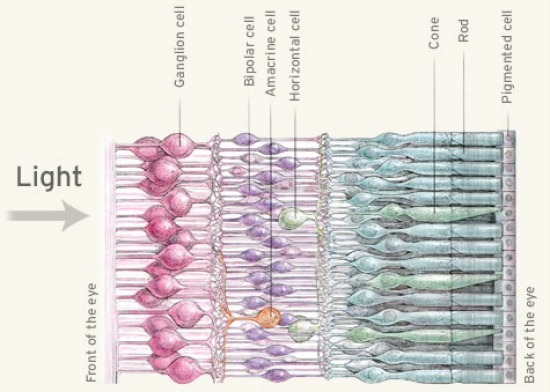 At Cinema Con, James Cameron began his push for "the next revolution in cinema", which he thinks is shooting and distributing films at high framerates. Cameron plant to shoot Avatar 2 at high sppeds and we've since learned that Peter Jackson is shooting The Hobbit at 48fps. Now is the time to learn what this all means. CrunchGear has a great article titled "Frame Wars" explaining what this all means.
TopTenz lists the Top 10 Movies Ruined By Their Franchise.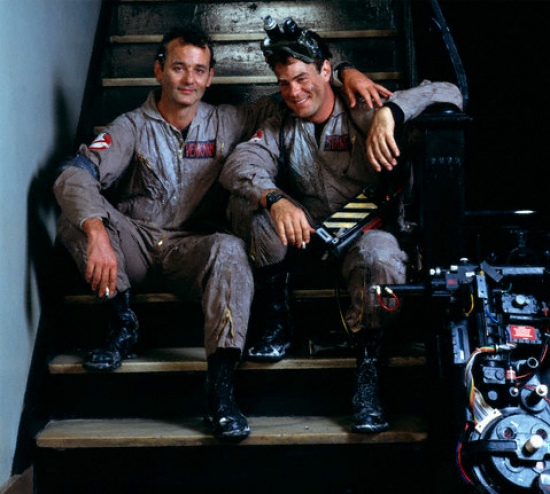 TINP has found an awesome vintage photo of Bill Murray and Dan Aykroyd on the set of Ghostbusters.FlavorWire lists The Greatest Movie Soundtracks Ever, Part 1: 1933-1959.
A viral video has been going around for Jim Mickle's post apocalyptic vampire movie Stake Land.
Many moviegoers came out of Kick-Ass thinking that Matthew Vaughn should have just made a movie just about Hit Girl. Comic creator Mark Millar revealed at London's Kapow! Comic Con this weekend that Hit Girl will be getting her own comic book miniseries in September 2011.

Husky Jackal Theater is trying to raise $3000 to mount a production of Terminator 2 set to the words of Shakespeare.
Movieline lists 5 Essential Life Lessons From the Films of Sidney Lumet.
Due to the amount of graphics and images included in Page 2, we have to split this post over a BUNCH pages. Click the link above to continue the third page of Page 2.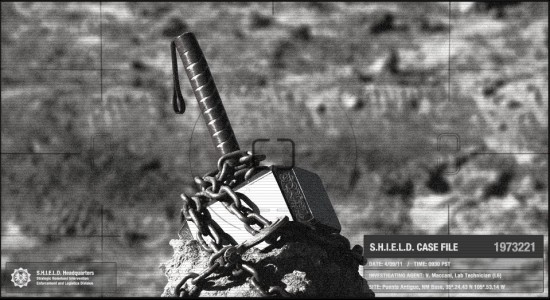 Marvel Studios' viral website for Thor on JoinShield.com has proceeded to the next stage.
Back to the Future writer Bob Gale responded to fan questions on the ArcLight facebook page. He reveals that they were approached to do a 3D conversion of the first film, but turned it down: "Bob Zemeckis and I have repeatedly said that we're not interested in doing either a Part 4 or authorizing a remake.  The only creative reason to remake a movie is to improve it in some way, and we think we got BTTF right the first time.  We were approached about doing a 3-D conversion of BTTF as well, but we passed on that idea because the movie was never intended to be in 3-D.  We're purists!"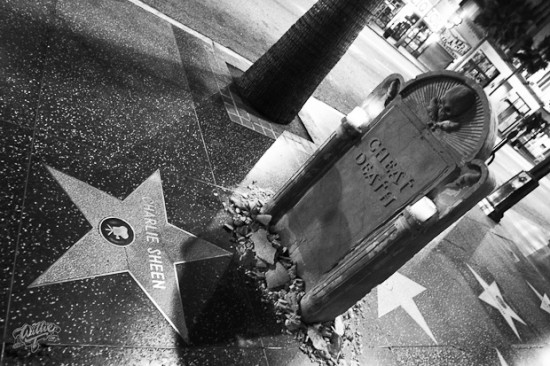 Street artist D*Face installed a "Cheat Death" tombstone on Charlie Sheen's Hollywood Walk of Fame star.
Why is it that we'll never see a female character who has "a high-powered job, isn't a psychotic bitch, isn't man obsessed, and who is smart, funny, and who (gasp!) has sex once in awhile" in a Hollywood film? Forbes dissects comments from numerous actors, writers, directors and executives interviewed for an Anna Ferris article in the New Yorker to arrive at the basic rules of the female movie character.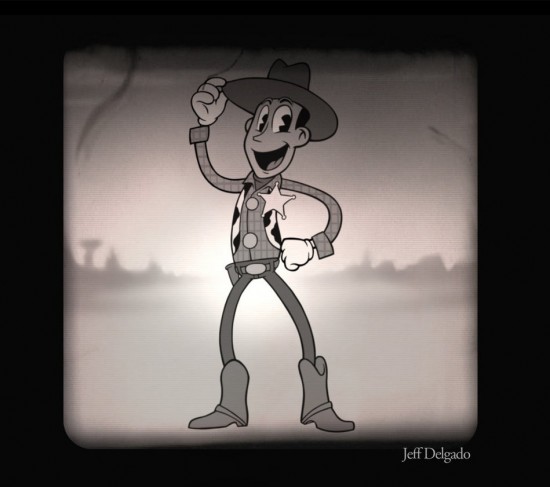 Jeff Delgado imagines what Toy Story's Woody would look like if Walt Disney had designed the character for a "Silly Symphonies" short back in the 30's.Fast Company has a fascinating article titled "Seven Myths About Transmedia Storytelling Debunked" which takes a look at what the fast growing Hollywood trend is, and is not. For example, Myth #1 is "Transmedia Storytelling refers to any strategy involving more than one media platform" and Henry Jenkins explains:
The entertainment industry has long developed licensed products, reproducing the same stories across multiple channels (for example, novelizations). Increasingly, broadcast content is also available on line. And many films are adopted from books (or now, comic books). None of these necessarily constitute transmedia storytelling. In transmedia, elements of a story are dispersed systematically across multiple media platforms, each making their own unique contribution to the whole. Each medium does what it does best–comics might provide back-story, games might allow you to explore the world, and the television series offers unfolding episodes.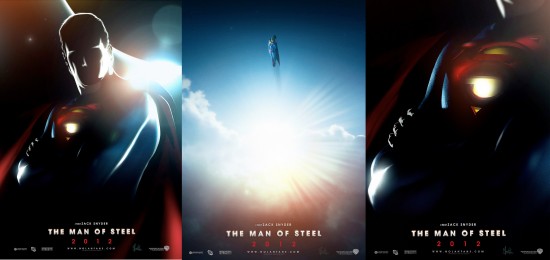 Daniele Moretti has designed a batch of fan created movie posters for Zack Snyder's Superman reboot Man of Steel.
Why is Facebook investor Accel investing in Legendary Pictures? Jim Breyer explains to All Things D that it is because Facebook is going to be very important for Hollywood movie studios.

/Film reader Andy Rupp has created an infographic explaining Christopher Nolan's Memento. Rupp explains: 
"The whole Idea is that the black lines represent the film sequence, while the white lines represent the narrative sequence, thus the sort of zig zag pattern with the back and forth between the color sequences and black and white sequences.  The Polaroids zig zag back and forth, with the beginning and ending of each scene sequence being displayed, as well as stills of key information important with the development of the story.  I am hoping the rather simple explanation within the image itself will help with any issues of understanding how the poster functions.  And please, download the full size image.  I know it is ginormous, but it is really the only size I could reduce it down to in order to make the poster, with all the type and Polaroid image stills legible (which I displayed on an actual film screen during the presentation in order to show off the amount of detail and work that went into the project). "
Death Star PR lists the 10 Jerkiest Things Obi-Wan Kenobi Ever Did.
Due to the amount of graphics and images included in Page 2, we have to split this post over a BUNCH pages. Click the link above to continue the fourth page of Page 2.
Real technology is finally catching up to the tech imagined in science fiction movies: LG has created a transparent pc display. I still don't get what purpose these would serve in a workplace. Engadget says this display is being developed for for advertisers and other digital signage proprietors.
TV Squad lists 15 Shows That Still Have Theme Songs.
Infographic: Muppets + Sesame Street = Angry Birds? [unreality]
The Writes Guild of America lists the 101 greatest screenplays of all time, which is topped with Casablanca, The Godfather, Chinatown and Citizen Kane. Memento barely makes the list at #100.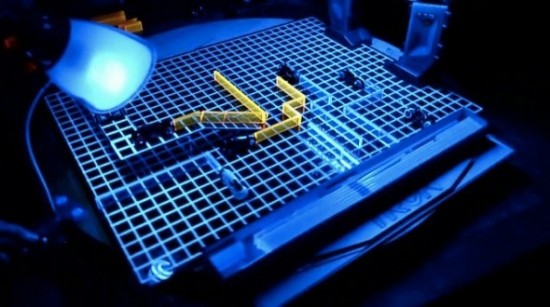 Brett King has created a Tron board game.CEO World lists the top 10 hottest hollywood action movie actresses.Watch Neve Campbell's screen test for Scream.Wes Craven has written a guest blog for MTV in which he explains the rules of making a scary movie trailer.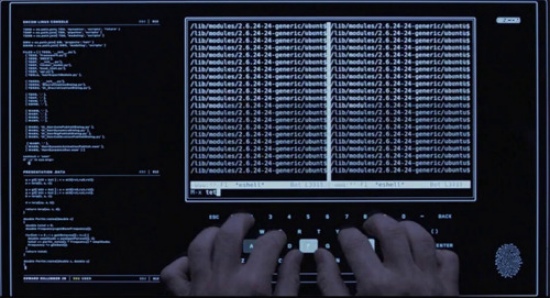 Access Main Computer File is an awesome tumblr blog dedicated to computer gui's created for movies.
All of the Star Trek television series will be available on Netflix Instant streaming beginning in July 2011.
Due to the amount of graphics and images included in Page 2, we have to split this post over a BUNCH pages. Click the link above to continue the fifth and final page of Page 2.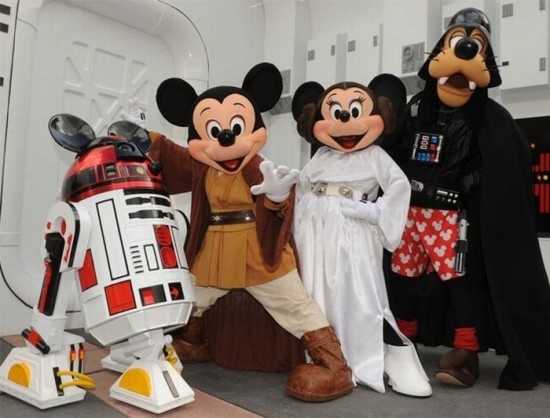 Star Wars vs. Disney. [myconfined]
KoldcastTV lists 10 Essential Crime Shows to Add to Your Queue.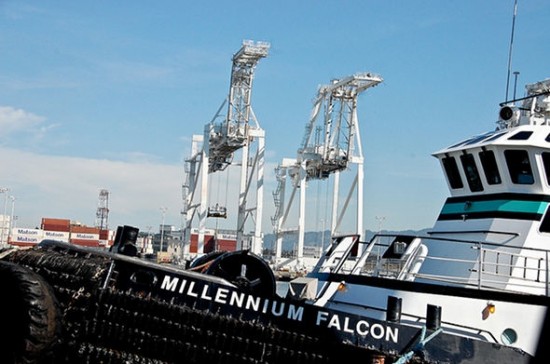 The other Millennium Falcon.
Bradley Cooper lists his five favorite movies to Rotten Tomatoes: Life Lessons, The Celebration, The Diving Bell and the Butterfly, The Conversation, and The Shop Around The Corner.
Watch five hours of interviews with Mad Men creator/showrunner Matthew Weiner.