'Cinema Verite' Trailer #3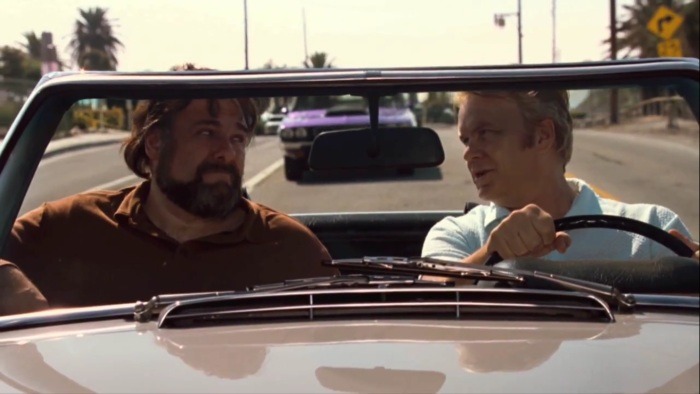 These days, reality television may be considered by some to be a blight on our cultural landscape, but there was a time when it offered a more honest counterpoint to the idealized families being portrayed on American sitcoms. Back in the early '70s, filmmaker Craig Gilbert conceived of a documentary series about a California household as a response to shows like The Brady Bunch. The show, "An American Family," was considered groundbreaking at the time, and is now thought of as one of the earliest examples of reality television.
HBO Films' Cinema Verite, directed by Shari Springer Berman and Robert Pulcini (American Splendor), tells the story of the making of "An American Family." James Gandolfini stars as Gilbert, while Diane Lane and Tim Robbins play the parents of the Loud family. We've featured spots for the movie here before, and a new trailer has just been released. Check it out after the jump.
The new trailer is more streamlined than the last one was, and reveals less about the plot. Nevertheless, everything we've seen of this project so far has looked pretty good, and of course, it's got one stellar cast.
The part that intrigues me most is tension between Gilbert and his crew. Frankly, it's strange to see camera crews having such reservations about filming intensely emotional moments — these days, it's commonplace to watch all manner of interpersonal drama being documented for our viewing pleasure.
Cinema Verite will premiere April 23 on HBO.
Official synopsis:
"An American Family" was a total departure from the television shows of the time when it aired in 1973, and brought public scrutiny to a family unprepared for the consequences. It put the Louds in the spotlight as the parents (Diane Lane, Tim Robbins) struggled with their marriage while raising their children. In particular, Pat was criticized for her support of her openly gay son Lance (Thomas Dekker) at a time when homosexuality was rarely represented on television.
Cinema Verite gives a behind-the-scenes look at how the original PBS series was created by filmmaker Craig Gilbert (James Gandolfini). While he aimed to have an impact on culture, he also felt that the family's struggles were relatable to many Americans in a way that the Brady Bunch and the Partridge Family were not. The crew of Alan and Susan Raymond (Patrick Fugit, Shanna Collins) spent seven months filming the family in 1971 and were often at odds with Gilbert about what content was appropriate to film.