Michael Shannon Is Zod In 'Superman', Now Titled 'Man Of Steel'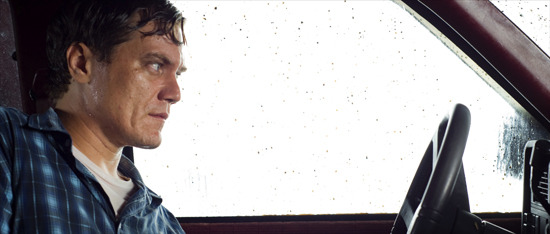 Last month, it was rumored that Michael Shannon was in talks to play a villain role in Zack Snyder's new Superman: Man of Steel. Today Warner Bros has officially announced that Shannon has signed on to star in the film, as Kryptonian villain Zod.
This is just a couple weeks after Zack Snyder said that Viggo Mortensen is definitely not cast in the film.  Latino Review's report about Edgar Martinez didn't know specifically what role he was a possible contender for, so there's a chance that he could be playing (or in the running) one of Zod's crew.
We were the first ones to report that Zod was the villain in the new Superman movie, yet a month later Snyder denied that Zod would be the villain saying that "the internet has no idea whats going on." Looks like we had some idea Zack... We usually avoid the annoying "I toldja so" statements, but it really annoys me when producers and directors try to debunk real information, making us look stupid. The fact of the matter is we had real information on the project.
Shannon joins a cast which includes Henry Cavill as Clark Kent/Superman, Amy Adams as Lois Lane, Diane Lane as Martha Kent and Kevin Costner as Jonathan Kent.
David Goyer has supposedly found an idea to address the character of Superman in modern context. Vulture had previously reported an unconfirmed report that the story will follow Clark Kent, a journalist traveling the world "trying to decide if he should, in fact, even become Superman."
Official Press Release:
Warner Bros. Pictures and Legendary Pictures announced today that Michael Shannon will star in the role of General Zod in director Zack Snyder's new Superman film, titled "Man of Steel."
Snyder stated, "Zod is not only one of Superman's most formidable enemies, but one of the most significant because he has insights into Superman that others don't. Michael is a powerful actor who can project both the intelligence and the malice of the character, making him perfect for the role."
As General Zod, Shannon will go toe-to-toe with Henry Cavill, who plays the new Clark Kent/Superman in the film. The main cast also includes Amy Adams as Lois Lane, and Diane Lane and Kevin Costner as Martha and Jonathan Kent.
Michael Shannon was honored with an Academy Award® nomination for Best Supporting Actor for his role in Sam Mendes' "Revolutionary Road," with Leonardo DiCaprio and Kate Winslet. Shannon was most recently seen in the award-winning HBO drama series "Boardwalk Empire," from executive producer Martin Scorsese. He will next be seen in Sony Pictures Classics', "Take Shelter," from director/writer Jeff Nichols.
Charles Roven, Emma Thomas, Christopher Nolan and Deborah Snyder are the producers of the film. The screenplay is being written by David S. Goyer based on a story by Goyer and Nolan. Thomas Tull and Lloyd Phillips are serving as executive producers.
"Man of Steel" will be distributed worldwide by Warner Bros. Pictures, a Warner Bros. Entertainment Company.