'Fight For Your Right – Revisited' Trailer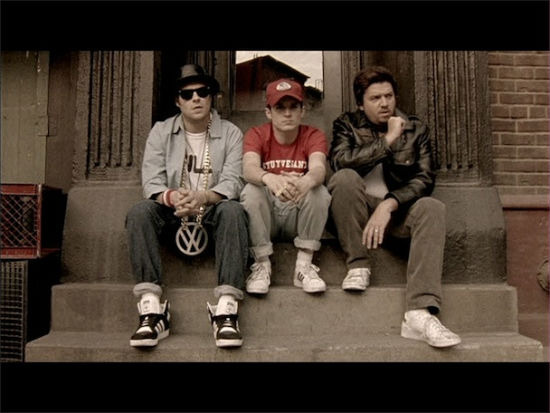 Boasting one of the most star-studded casts ever to grace a short film, Fight For Your Right – Revisited had its world premiere at Sundance in January. Directed by Beastie Boy Adam Yauch, it follows the rap legends after their classic '80s music video Fight For Your Right and stars Elijah Wood, Seth Rogen, Danny McBride, Jack Black, John C. Reilly and Will Ferrell. Plus there are cameos by Susan Sarandon, Jason Schwartzman, Stanley Tucci, Will Arnett, Rainn Wilson and many more.
One of the main questions everyone asked when the film was announced was, when are we going to get to see it? Well, it seems like the full 30 minutes version will be released when the Beastie Boys put out their new album, Hot Sauce Committee Part Two, on May 3. Until then, you'll just have to watch the trailer, which is embedded after the break.
Here's the trailer for the short.
Word out of Sundance was that the film ran way too long and was kind of repetitive but I feel like, if you are a Beastie Boys fan, that would kind of be your dream, wouldn't it? Are you excited for this one?