Arnold Schwarzenegger's Return To Film Could Be Kim Ji-Woon's 'The Last Stand'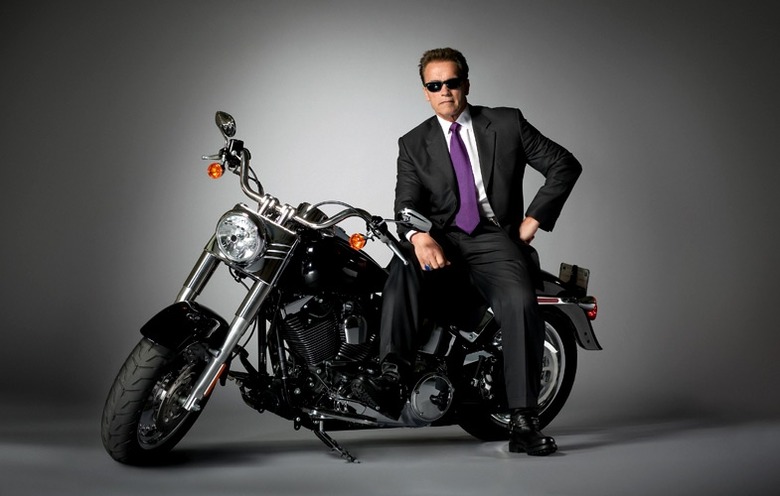 While rumors have been circulating for months about a whole slew of projects that Arnold Schwarzenegger was considering for his return to live action film, /Film has exclusively learned that The Governator has almost locked a deal to star in Lionsgate's The Last Stand, Kim Ji-Woon's English language directorial debut written by first-time screenwriter Andrew Knauer. The film is about a lone border sheriff tasked with stopping an escaped drug dealer from crossing into Mexico in a super car. Liam Neeson was previously cast in the part but left the film a few months back. Read more after the jump.
Movieweb first reported this news, citing "a Polish distributor who is helping finance" the film, but we confirmed it with a source closer to the production. The deal has yet to been signed, but apparently that could happen at any time. Lionsgate is currently waiting on Schwarzenegger's camp at CAA to make a counter offer but that most of the major points have supposedly been ironed out.
While promoting I Saw The Devil, Kim described his thoughts on the film as follows:
My concept for The Last Stand is that it's kind of a combination of Die Hard and High Noon where (the latter) was about protecting something very important that needs to be protected, while Die Hard is a very drawn-out, long process that almost kills someone in the process, so my film will be something that has to be very well protected and in the process, we almost die protecting it in a way. So if I Saw the Devil was about a person's extreme remorse about having lost something that they couldn't protect, The Last Stand would be where someone puts their lives on the line to protect something that's very important and it will be a bit more optimistic film in that regard.
And though everyone loves Liam Neeson, with him starring in The Last Stand, it's almost a throwaway action film like Taken or Unknown. With Schwarzenegger in the lead, though? It becomes an immediate blockbuster for Lionsgate. Kim Ji-Woon excites film fans but Arnold excites everyone. Do you think this is the right choice for Arnold?