Hugh Jackman Offered 'Snow White And The Huntsman' Role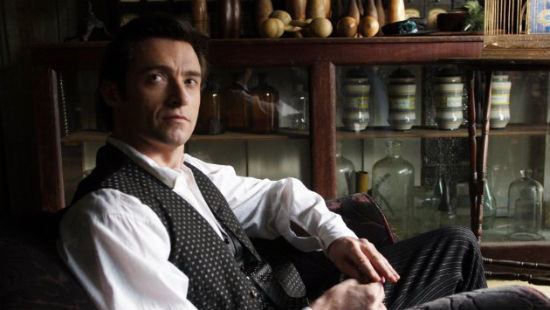 Sometimes stars align. Talks recently broke down to get Viggo Mortensen into the key Huntsman role in Snow White and the Hunstman, and now with The Wolverine on hold for several reasons, Hugh Jackman has been offered the part. If he accepts, that could push the film into an entirely different realm of mainstream appeal.
Deadline reports that the offer has gone out from director Rupert Sanders and Universal for Hugh Jackman to appear alongside Kristen Stewart and Charlize Theron. (They play Snow White and the evil queen, respectively.) There is also word that Hossein Amini may do some last rewrite work on the script, originally written by Evan Dougherty.
(Incidentally, Deadline also says that a different rewrite was at the root of Viggo Mortensen's decision to take leave of the project.)
There are still a lot of factors that could affect things. Timing on The Wolverine, for one, as a new director has yet to be chosen since Darren Aronofsky walked away from it. Deadline mentions Duncan Jones (Source Code, Moon) and David Slade as possible directors there. Both seem unlikely, but anything could happen at this point.
And then there's the fact that Tarsem Singh and Relativity will be out of the gate first with their own Snow White film, which features Julia Roberts, Armie Hammer and Lily Collins. Is Hugh Jackman going to want to be toplining a second-place film?