Sean Hayes Cast As Larry In 'The Three Stooges'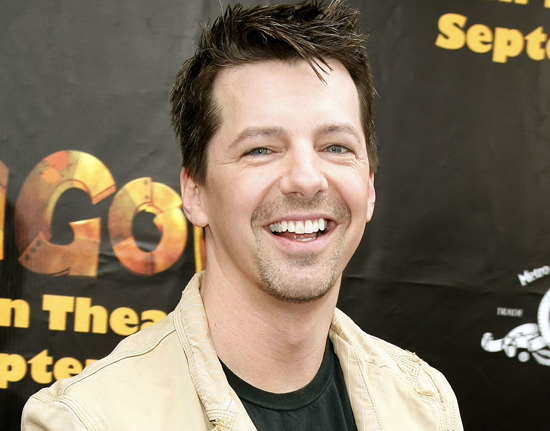 The second Stooge is cast. Peter and Bobby Farrelly have been working on a Three Stooges movie for over a decade, and after a false start two years ago, they've got the project set to go at Fox, just as soon as the cast is locked down. Last week Will Sasso from SNL was locked to play Curly, and now Sean Hayes, best known for his role on Will & Grace, will be Larry.
Deadline has the report, saying also that Sean Hayes got the gig both for his physical acting ability (a must for the slapstick-heavy Stooges) and because "he had the ability to play a lovable simpleton, something that amateur boxer-turned-punching bag Larry Fine did so well." Larry is the least flashy of the Stooges –the quiet simpleton straight man in some circumstances, and a character that doesn't have the memorable whoops of Curly or glower of Moe.
So now who plays Moe? While the false start had a very high-profile cast (Jim Carrey, Sean Penn, Benicio del Toro) this time the Farrellys have said multiple times that they're really trying to cast the best person for the part, rather than the biggest. Redoing something as iconic as the Three Stooges seems like a better idea with a less flashy cast, and there's no way to know whether these are really the right people, rather than merely the ones the Farrellys could convince to do the difficult film.
Peter Farrelly told Deadline,
There will be non-stop slapping, more in the tone of Dumb and Dumber than anything else we've done. Our goal is 85 minutes of laughs in a film that will be very respectful of who the Stooges were. It's by far the riskiest project we've ever done, without question, but it is also the one closest to our hearts.