'Monsters University' Pushed Back To Summer 2013, Logo Revealed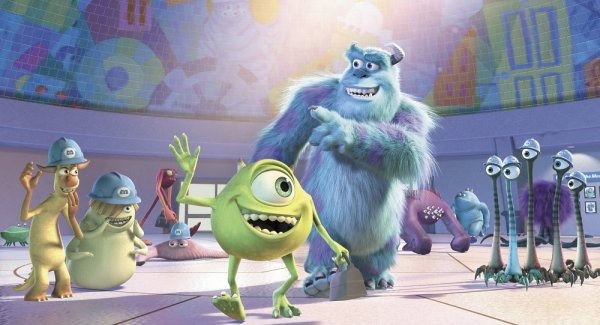 Editor's Update: Walt Disney Pictures announced today that they have pushed back the release date for Monsters University from November 2nd 2012 to June 21st 2013. Also, to fill the vacant spot, Disney is moving up Reboot Ralph from the film's original March 22nd, 2013 date.
Last week, Disney and Pixar announced the exciting news that the second Monsters Inc. will be a prequel named Monsters University, showing how Mike (Billy Crystal) and Sully (John Goodman) met and learned to be scary. It'll be directed by Dan Scanlon, director of the Cars short Mater and the Ghostlight and a story artist on Cars and Toy Story 3 and now the logo for the 2012 film has now been uncovered. Check it out after the break.
Thanks to The Pixar Blog for discovering this. Seems cool, but pretty standard compared to other college logos. (This could well be a temp logo, too.)

Monsters University is set for release November 2, 2012. What do you think about the logo?