'Cars 2' Viral Trail Leads To New Clip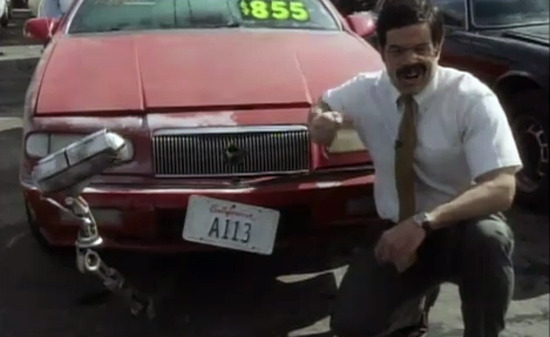 This past weekend in San Francisco, WonderCon saw the premiere of a lot of new film footage. (Check out reports on Green Lantern and Cowboys & Aliens, for instance.) There was also a new taste of Cars 2, which was delivered via far more low-key means.
Outside the con, Disney parked a car emblazoned with the Twitter username ChromeLeaks, and checking out that would send viewers to a URL featuring a great fake used car ad. That, in turn, led to a new clip for Cars 2. You can follow the trail of links above to find the clip yourself, or just hit the jump for the embed.
Here's the ad — the phone number offered up within (510-423-0616) is real, too. I love this commercial, and no wonder: it was directed by Chris Cantwell, who also did some great 'viral' spots for Toy Story 3. (That via Mashable.) Hell, I'd watch this movie. What's the story with that spy that shows up halfway through? No idea, but I love him. Watch this for a URL that will lead you to the Cars 2 clip. Or just scroll down.
By comparison, the Cars 2 footage is solid — it's got Michael Caine (or his voice, at least) so you can't really go wrong. But after that used car ad, which is wonderfully perplexing, it just seems so normal.