Watch Four Minutes Of 'Green Lantern'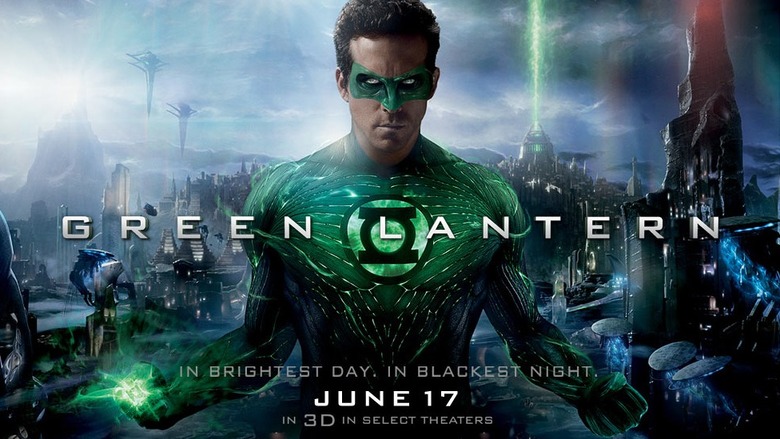 Warner Bros was so happy with the reaction to the 10 minutes of Green Lantern footage from CinemaCon and WonderCon that they have decided to put four minutes online for fans nationwide to see. While the video claims to be an abridged four minute video from the WonderCon footage, I spotted a bunch of shots that weren't screened at WonderCon/CinemaCon (for example, the mask footage — which I still think looks unfinished). Watch it now embedded after the jump. Please leave your thoughts in the comments below.
Watch the footage now on Apple:
Official Synopsis:
"Green Lantern" stars Ryan Reynolds, Blake Lively, Peter Sarsgaard, Mark Strong, Jay O. Sanders, Temuera Morrison, Taika Waititi, Jon Tenney, Angela Bassett and Tim Robbins. Martin Campbell directs the film from a screenplay by Greg Berlanti & Michael Green & Marc Guggenheim and Michael Goldenberg, story by Greg Berlanti & Michael Green & Marc Guggenheim, based upon characters appearing in magazines published by DC Comics. The film is being produced by Donald De Line and Greg Berlanti. Herbert W. Gains and Andrew Haas serve as executive producers. The film will open in 3D and 2D on June 17, 2011. "Green Lantern" will be distributed worldwide by Warner Bros. Pictures, a Warner Bros. Entertainment Company.