Paul Greengrass Project 'Memphis' Dropped By Universal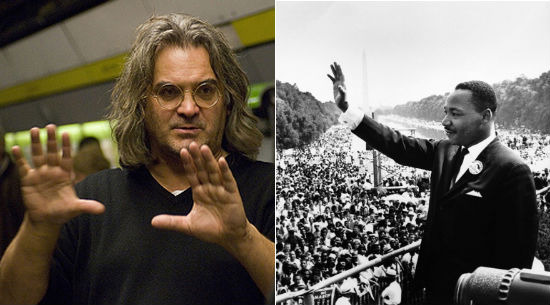 Last month Universal agreed to finance and distribute Memphis, a film about Martin Luther King with Paul Greengrass writing and directing and Scott Rudin producing. The film was ideally going to hit right in time for the MLK holiday in 2012.
Now Universal has dropped the project. What happened?
There are competing theories. Deadline reports that the official line from Universal is scheduling, and a lack of faith that it could be ready in ten months. Given the pace at which Paul Greengrass worked on Green Zone (sloooow) Universal might be right to be nervous.
But there is also the possibility that the King estate didn't like the script, or that it planned to speak out against it. Whether that is because there was content in the script the estate didn't like or simply because the family has moved farther forward with DreamWorks on another MLK film isn't certain.
Deadline says that the producer/director duo are looking for someone else to finance the film so they can move forward. Megan Ellison and Annapurna Pictures calling in 3...2....1...