Liam Hemsworth And Josh Hutcherson Cast In 'The Hunger Games' [UPDATED]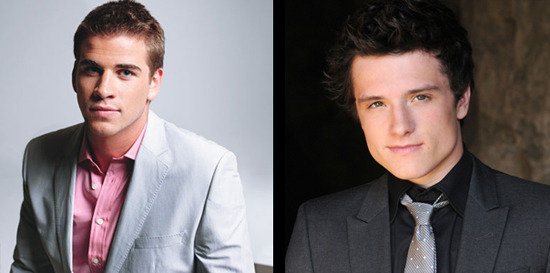 UPDATE: Both actors have been cast and confirmed by a press release from Lionsgate, per Deadline. Original article follows.
The casting for the big-screen version of The Hunger Games, to be directed by Gary Ross, has been a contentious affair. Hiring the lily-white (and very, very talented) Jennifer Lawrence for the lead role of Katniss Everdeen drew ire from fans of the novel, who hoped for someone closer to the character as she's described in the books.
Now the producers are closing in on choices for the lead male roles, and it is reportedly down to one man for each of two parts: Liam Hemsworth is the fruntrunner for Gale Hawthorne, and Josh Hutcherson is poised to be Peeta Mellark.
Deadline says that offers aren't out yet and there is nothing definitive at this point. All I can say is: better either of these two than Alex Pettyfer, who was once a name we heard associated with the film. Both of these actors were on the last shortlist we saw, so neither should come as a surprise. And if Josh Hutcherson gets it that might be a good thing. He's a solid young actor. But I haven't read the books so I'm not going to weigh in on whether either of these guys might really be right for the parts. Please discuss below.
The Hunger Games is set in a dystopian future where the United States has been broken into 12 districts all controlled by a central government. Each year, the government forces the districts to select two children to compete in the nationally televised Hunger Games, a fight to the death where the winner brings glory – and food – to their district. The star is a 16-year-old named Katniss Everdeen who volunteers for the games when her little sister is chosen.
The Hunger Games is scheduled for a release date of March 23, 2012.